Placemaking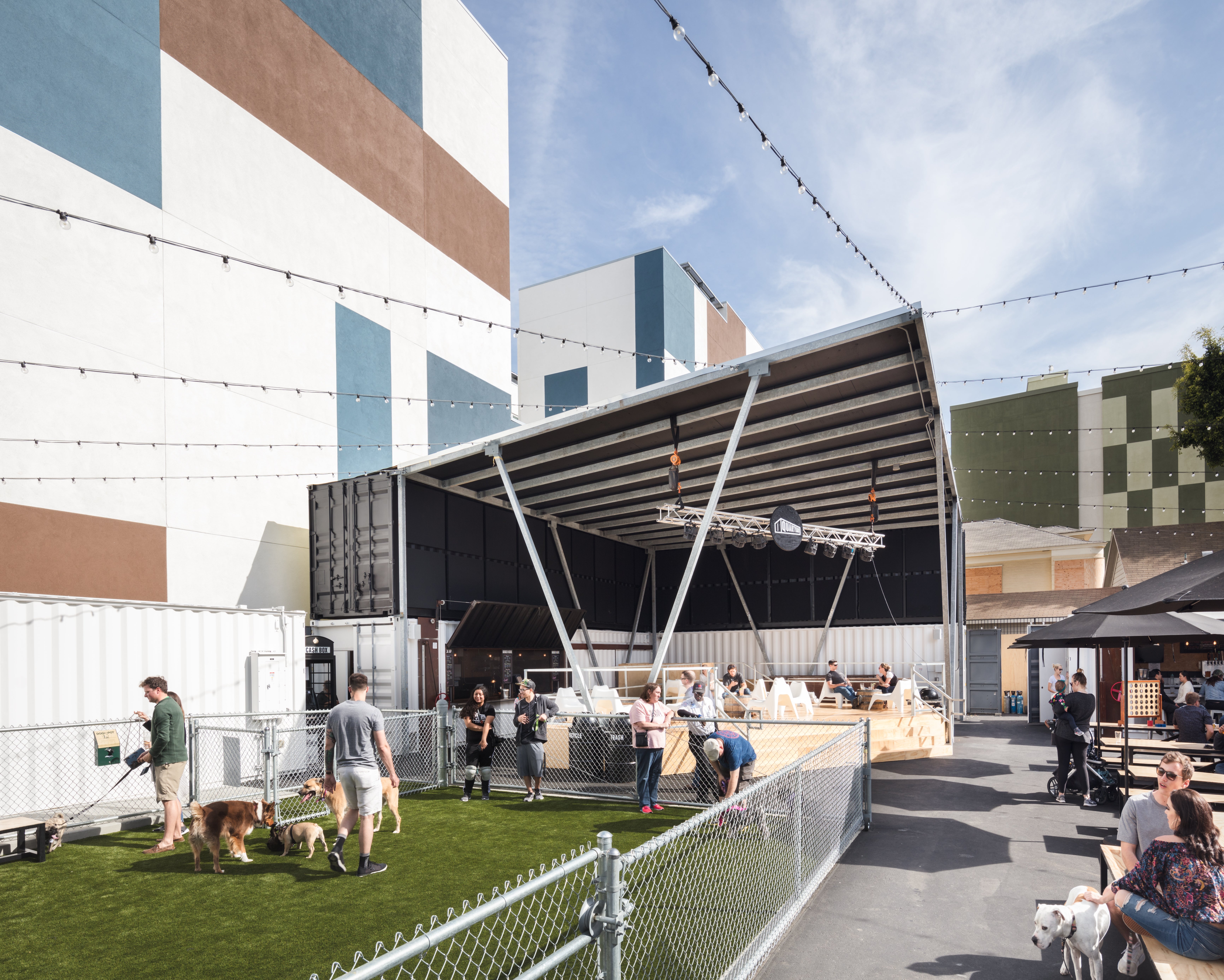 Placemaking allows residents to reimagine and creatively reinvent unused or underutilized spaces in their neighborhoods to cultivate a sense of community. The distinctive character and heart of San Diego's neighborhoods emerge through citizen-driven placemaking projects that, for example, create gathering places, showcase public art, illuminate landscape, beautify forgotten parcels or illustrate the area's cultural vibe. Placemaking projects are temporary small-scale developments in the public right-of-way and on private property.
An example of a successful placemaking project is Quartyard (above) in East Village. Originally conceived and built by the NewSchool of Architecture and Design's student-led Rad Lab, the eco-friendly outdoor community space is made from repurposed shipping containers. It's a beer garden, restaurant, music/stage venue, dog park and social spot. 
Getting Started
Before applying for your Placemaking project, please read How to Obtain a Permit for Placemaking –

Information Bulletin 568.
Public Right-Of-Way (PROW): Placemaking in the PROW requires a Public Right-Of-Way Permit. See Information Bulletin 165 for this application process.
Private Property: Placemaking on private property requires at Temporary Use Permit (TUP). See Information Bulletin 533 for this application process.
Locating Placemaking Projects
Neighborhood zoning rules determine what types of Placemaking projects are allowed. Review the

Uses Per Base Zones table to learn more. To determine zoning rules for a specific project location, contact [email protected].
Placemaking Projects Examples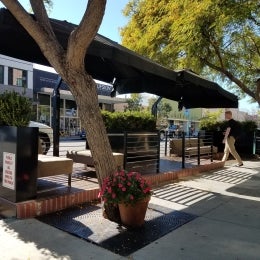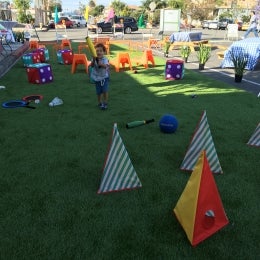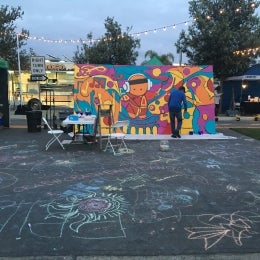 Elements of Placemaking Projects:
Decorative lighting
Shade structures
Gathering areas
Bike corrals
Median improvements
Storm water management
Benches
Free library stands
Bike racks
Dog racks
Plants
Furniture
Trash and recycling material containers
Wayfinding signage
Small retail kiosks (private property only)
Commercial service uses (private property only)
** Artwork in the PROW must be reviewed and approved by the Commission for Arts and Culture prior to applying for a permit.  
Placemaking Activation Grants
Placemaking Activation Grants will encourage community-based projects within the former

San Diego Regional Enterprise Zone (SDREZ) and can be used to cover permit fees for projects in the SDREZ.
Placemaking Activation Grant Application