Do Your Homework @ the Library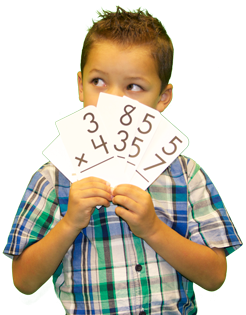 Got Homework? We've got help!
There are lots of ways you can get the help you need at the Library.
---
About the Do Your Homework @ the Library Program
The Do Your Homework @ the Library program is part of Mayor Faulconer's One San Diego plan to re-establish the City's libraries as centers for learning and civic engagement.
The program includes:
Free access to paid Coaches and caring volunteers who are available to help K-8 students with their homework assignments;
Free access to school supplies and materials; and
Free access to computers, online research tools, and other digital resources available at the library.
For questions about the program, please contact Brenda Monzon at [email protected].
---
Locations
The Union Bank Homework Center at the Central Library is open seven days a week:
Central Library, 330 Park Blvd., 92101 | (619) 236-5800
The Union Bank Homework Center is located on the second floor of the Central Library @ Joan Λ Irwin Jacobs Common. At the Homework Center, students in grades kindergarten through 12 can get in-person homework help from teachers on staff, as well as volunteer "homework coaches."
The following branch Homework Centers are open Monday - Thursday:
City Heights/Weingart: 3795 Fairmount Ave., 92105 | 619-641-6100
College-Rolando: 6600 Montezuma Road, 92115 | 619-533-3902
Kensington: 4121 Adams Ave., 92116 | 619-533-3974 
Linda Vista: 2160 Ulric St., 92111 | 858-573-1399
Logan Heights: 567 S. 28th St., 92113 | 619-533-3968
Mountain View/Beckwourth: 721 San Pasqual St., 92113 | 619-527-3404
North Clairemont: 4616 Clairemont Drive, 92117 | 858-581-9931
North Park: 3795 31st St., 92104 | 619-533-3972
Oak Park: 2802 54th St., 92105 | 619-527-3406 
Otay Mesa-Nestor: 3003 Coronado Ave., 92154 | 619-424-0474
Pacific Beach/Taylor: 4275 Cass St., 92109 | 858-581-9934
San Carlos: 7265 Jackson Dr, 92119 | 619-527-3430 
San Ysidro: 101 W. San Ysidro Blvd., 92173 | 619-424-0475
Serra Mesa-Kearny Mesa: 9005 Aero Drive, 92123 | 858-573-1396
Skyline Hills: 7900 Paradise Valley Rd., 92139 | 619-527-3485
Valencia Park/Malcolm X: 5148 Market St., 92114 | 619-527-3405
---
Service Calendar

2018 - 2019 Central Library's Union Bank Homework Center

2018 - 2019 Homework Centers at Branch Locations
---
Volunteering
We need volunteers! Do you have what it takes?
Learn more about volunteer opportunities at the library here.
If you have questions or are interested in volunteering as a homework coach, contact the the Do Your Homework @ the Library program at 619-238-6687.
---
Online Homework Help & Resources
Access millions of Smithsonian digital resources and tools so you can upload, adapt, create, and share content with friends, parents, and your teachers. Find images and videos for projects, use the Lab's tools for homework research, or explore your own interests in history, art, science, or culture.
Brainfuse HelpNow
Serving students with online tutoring for 14 years. Free online help for homework assignments is as close as your computer with HelpNow from Brainfuse.
Reference services available 24/7!
QuestionPoint
provides free reference assistance from a trained librarian.
Ask a librarian your tough question any time!
Research Databases available 24/7!
---