Kearny Mesa Community Plan Update

The City of San Diego is working closely with members of the Kearny Mesa community to update the Kearny Mesa Community Plan. The updated Community Plan for Kearny Mesa will provide clear direction for the future development of the community. During the update process, we will consider important questions, including: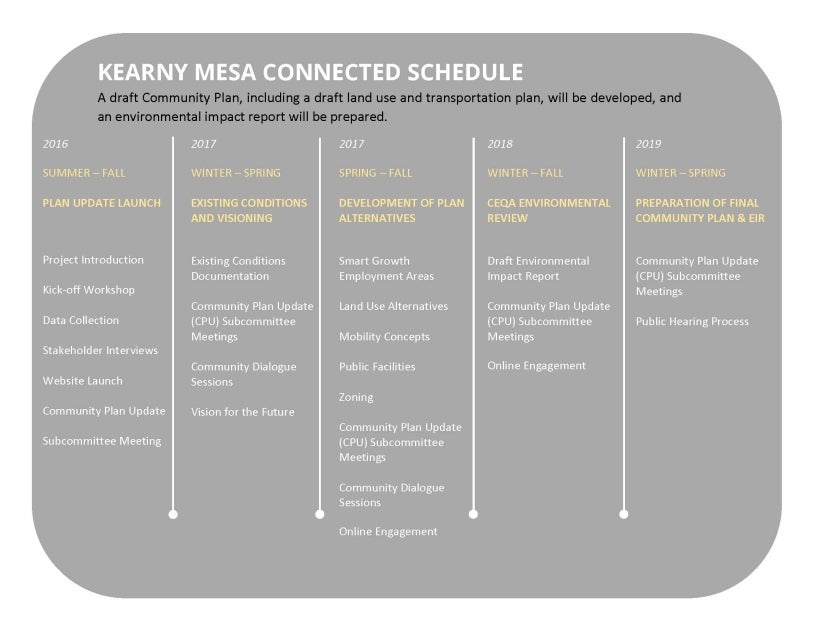 What amenities, services, or facilities are needed to improve quality of life for the people who live and work in Kearny Mesa?
How will Kearny Mesa grow over the next 20 years, and how can the community best meet that growth?
How will the community character evolve over the next 20 years?
How can we build on the positive economic impact of Kearny Mesa?
What infrastructure is needed to meet this growth?
How can the community accommodate growth in an environmentally sustainable manner?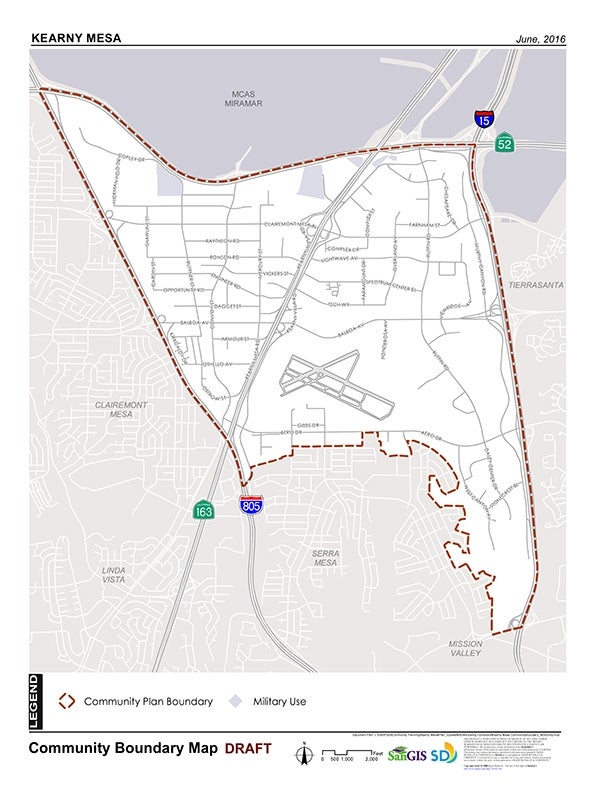 Kearny Mesa Connected Website and Resources