Mission Boulevard Public Spaces & Active Transportation Plan
Project Background
The Mission Boulevard Public Spaces and Active Transportation plan is a SANDAG grant fundedeffort led by the City of San Diego (

grant application) .The plan seeks to identify opportunities for public spaces, bicycle and pedestrian improvements in the area bounded by Mission Boulevard, Pacific Beach Drive, Diamond Street, and the boardwalk(

Project Study Area).
Phase 1 - Project Initiation and Discovery
The project team conducted stakeholder interviews in November 2016, performed a field walk of the project area, and reviewed previous studies. In addition, an aerial topographic survey of the area was performed. After these activities, the project consultants have identified areas of opportunities and constraints within the project corridor. These areas are identified in graphical format in the following documents:
Phase 2 - Mobility Analysis and Concepts
An existing conditions report and opportunities and constraints assessment to evaluate and analyze pedestrian, bicycle, transit and vehicular conditions in the study area is underway. Urban Design and Mobility concepts will be developed, which will address and identify multi-modal streetscape and urban design improvements to enhance pedestrian, bicycle, and transit facilities.
Community Workshop
On September 13, the City of San Diego Planning Department held a Community Workshop at the Pacific Beach/Taylor Library ​(4275 Cass Street, San Diego, CA 92109) from 6:00 - 8:00 p.m.  The document below contains the exhibits that were shown at the Community Workshop and it also contains the questions that attendees were asked.

Mission Boulevard Public Spaces and Active Transportation - Workshop #1 Exhibits and Comments Forms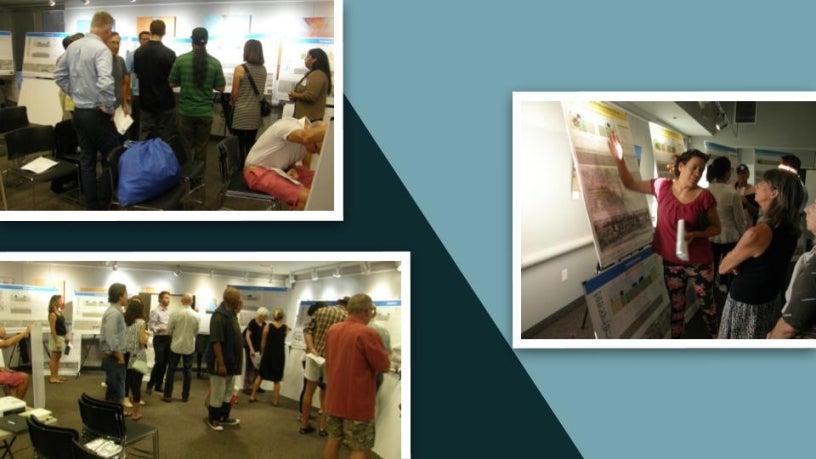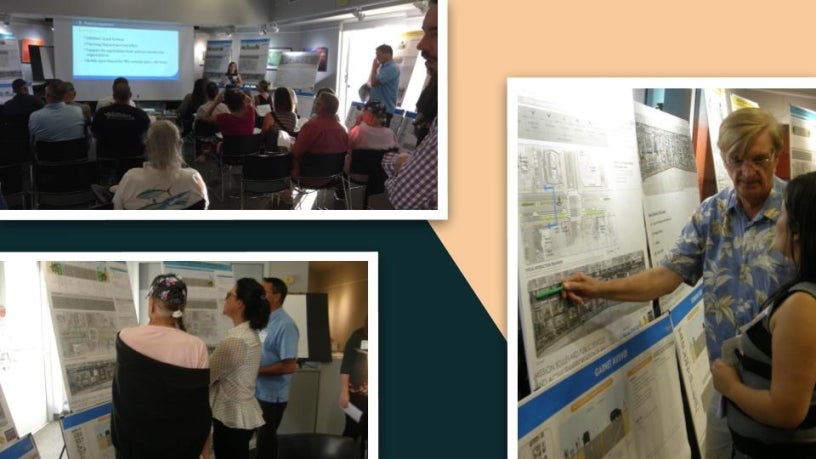 Images from Community Workshop #1 - September 13, 2018
Please review and send us your responses
Please review the draft concepts contained in the Workshop #1 Exhibits and Comment Forms (document link above) and provide your feedback by answering the questions included. Ongoing comments on these draft ​concepts are welcomed throughout the planning process, however, in order for us to be able to consider your comments in time for our Workshop #2, please submit your responses by Friday October 12th, 2018.
Next Steps
After reviewing and considering community input received on these draft concepts, City staff and consultant teams will work on refining concepts, which will be presented at a later date at our Community Workshop #2 (date, time, and place to be confirmed). A project schedule can be found here:

project schedule.
Contact Us
For questions or comments regarding the Mission Boulevard Public Spaces & Active Transportation Plan, please contact: Elizabeth Ocampo Vivero, Project Manager, at [email protected].