Services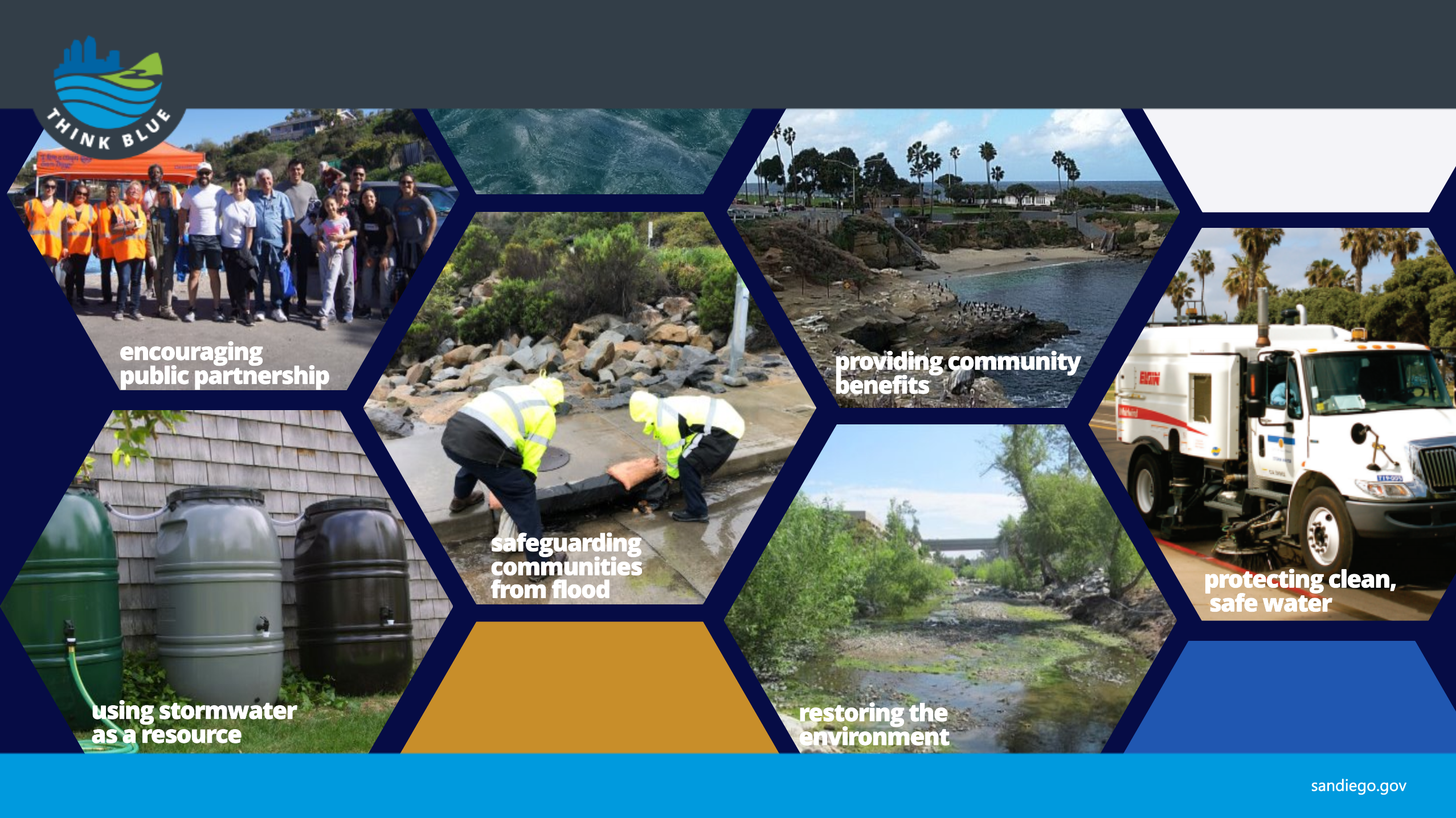 The City's Stormwater Department - powered by the Think Blue San Diego Team - provides vital services that protect our local waterways from pollution and safeguard our neighborhoods from flooding.
---
Request Service
To request services or report pollution, please use one of the following options:
---
Protecting Against Floods
Street Sweeping
Street sweeping helps prevent pollution from getting into storm drains and protects communities against flooding. Learn more about the City's Street Sweeping Program.
---
Cleaning Storm Drains
Stormwater crews regularly clean and maintain storm drains year-round and take additional precautions when rain is in the forecast to protect San Diegans from flooding.
---
Clearing Channels
The Stormwater Department is responsible for maintaining the channels that carry rain runoff from San Diego's neighborhoods to the Pacific Ocean. This work requires proactively removing sediment, trash and other debris from channels to lower the risk of flooding.
---
Preventing Pollution
Inspections
The Stormwater Department has inspection teams that work alongside local businesses to help them implement best managment practices and do their part to prevent pollution.
---
Monitoring Water Quality 
Samples are taken from over 500 locations across the City each year -- including rivers, creaks and the ocean -- to monitor water quality and keep waterways clean and safe.
---
Code Enforcement
Code Enforcement teams responds to complaints of illicit discharges (Municipal Code 43.0302) and inspect businesses to ensure compliance with permits and the law.