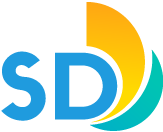 Office of the City Treasurer
Gail R. Granewich
City Treasurer
1200 Third Ave., Suite 100
San Diego, CA 92101
619-236-6112
Fax: 619-236-7134
Office of the City Treasurer phone services will be unavailable on Sunday, February 26th from 7:00am to 2pm during a scheduled maintenance period for our customer call centers.
Online Payments
NOTE: In addition to online payments, other payment methods are available. Past due accounts that have been referred to the Office of the City Treasurer for collection can only be paid through the Delinquent Accounts Program.
City Taxes and Fees
Other Agency Taxes
These other agency taxes are NOT administered by the City of San Diego.
Sales and Use Tax
Property Taxes
Income and Payroll Taxes
Federal Taxes