Blueprint SD
Every city in California has a General Plan, which serves as a guide for future development. The City of San Diego completed the last comprehensive update to the General Plan in 2008. The City also has completed community plan updates, which are part of the City's General Plan and provide tailored policies and a long-range physical development guide for each community.
Since 2008, some major changes have led to the need to amend the General Plan to reflect current conditions, including the adoption of the Climate Action Plan, 12 Community Plan Updates, and the San Diego Association of Governments (SANDAG)'s new vision for the region's 21st century transportation system.
Blueprint SD is a new approach for the City of San Diego's General Plan and community planning that will align with climate and housing goals and promote sustainable growth.
Cada ciudad de California tiene un Plan General, que sirve como guía para el futuro desarrollo de la cuidad. La Ciudad de San Diego completó la última actualización del Plan General en 2008. También, la Ciudad ha completado actualizaciones de planes comunitarios, que son parte del Plan General, y proporcionan políticas personalizadas y una guía de desarrollo de largo alcance para cada comunidad.
Desde 2008, algunos cambios importantes han llevado la necesidad de enmendar el Plan General para reflejar las condiciones actuales, incluyendo la adopción del Plan de Acción Climática, 12 Actualizaciones del Planes Comunitarios y la nueva visión de la Asociación de Gobiernos de San Diego (SANDAG) para el sistema de transporte del siglo XXI de la región.
Blueprint SD es un nuevo enfoque para el Plan General de la Ciudad de San Diego y la planificación comunitaria que se alineará con los objetivos climáticos, de vivienda y promoverá el crecimiento sostenible.
Specifically, Blueprint SD will include:
---
Revisions to the General Plan to incorporate the City's climate action goals and SANDAG's new vision for the region's transportation system and provide a Citywide framework to guide future land use changes in each community.
Incorporation of images and examples of what climate-friendly communities can look like.
A programmatic environmental impact report that ensures Blueprint SD meets climate goals faster and delivers more sustainable communities.
Específicamente, Blueprint SD incluirá:
---
Revisiones al Plan General para incorporar los objetivos de acción climática de la Ciudad, la nueva visión de SANDAG para el sistema de transporte de la región y proporcionar un marco para toda la Ciudad para guiar los cambios futuros del desarrollo en cada comunidad.
La incorporación de imágenes y ejemplos de cómo pueden ser las comunidades amigables con el cambio climatico.
Un informe de impacto ambiental que garantiza que Blueprint SD cumpla con los objetivos climáticos más rápido y ofrezca comunidades más sostenibles.
Why is Blueprint SD needed?
To build more affordable homes faster. The City needs to more than double annual housing production over the next decade to address the housing crisis and ensure future generations can live in San Diego.
To meet our Climate Action Plan and mobility goals. The City needs to increase the number of San Diegans using transit, walking, and biking to align with the regional transportation plan and reduce GHG emissions, which can be achieved by building homes in the right places.
To create more meaningful engagement opportunities. Currently, the time and effort to engage in the community plan update process can limit participation by community members to attend numerous meetings over several years.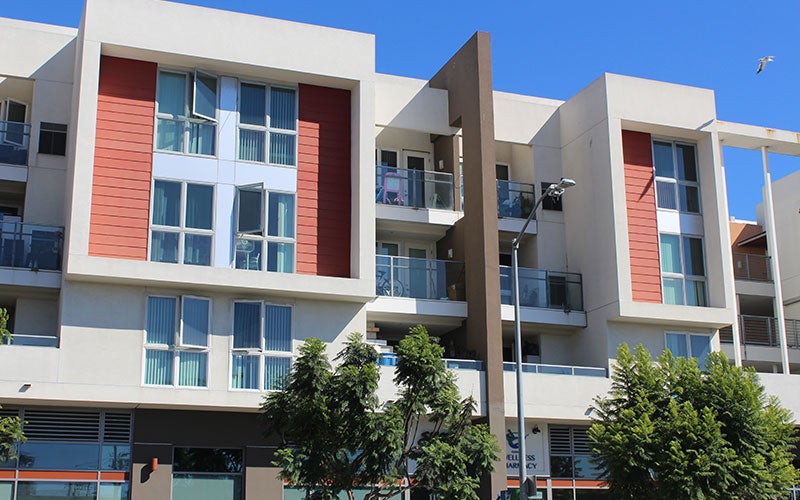 How will this program improve San Diego and the community planning process?
Blueprint SD will tell us where housing is needed to create a city where San Diegans can walk, bike, or take transit to get where they need to go.
Community plan updates could be completed in two to three years with a simplified process and more meaningful and convenient public engagement opportunities.
Blueprint SD would allow the City to update more community plans over the long term, thus empowering more community members to help direct the distribution of new housing, public spaces and infrastructure.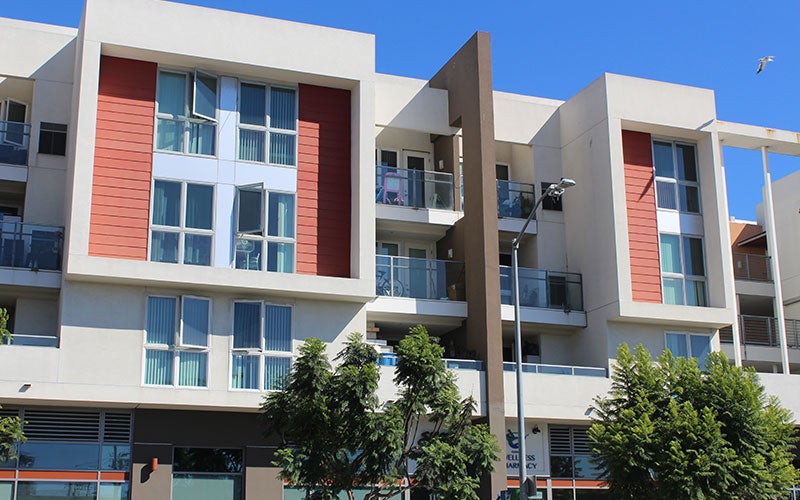 Resources for Blueprint SD
Watch the EIR Scoping Meeting for
Blueprint SD
Ver la Reunión de Evaluación del Proyecto
Blueprint de SD
Watch the First Community Forum for
Blueprint SD
Vea el primer foro para la comunidad de
Blueprint de SD
Stay Connected! / ¡Manténgase en contacto!
Submit a Comment / Envíe un comentario