Community Profiles Ocean Beach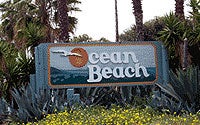 The Ocean Beach Community is bounded on the north by the San Diego River, on the west by the Pacific Ocean, on the east by Froude Street and West Point Loma Boulevard, and on the south by Adair Street. Ocean Beach contains three residential sub-areas: North Ocean Beach, north of the mid-block between Santa Monica Avenue and Saratoga Avenue, South Ocean Beach, south of Niagara Avenue and The Hill, east of Sunset Cliffs.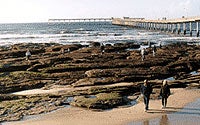 The community of Ocean Beach includes 642 acres, the majority of which are developed with low and medium density residential uses. Three primary commercial areas exist along Newport Avenue, Voltaire Street, and Point Loma Avenue, which contain a diverse mix of small businesses.
Through the dedicated efforts of the Ocean Beach Community Planning Group, community members, and City staff, the City Council unanimously adopted the Ocean Beach Community Plan and Local Coastal Program on November 9, 2015; the plan was certified by the California Coastal Commission on Jan. 7, 2016. The adopted update included the certification of the Final Environmental Impact Report, the rezoning of 99 properties, and the adoption of the Public Facilities Financing Plan.