Recycled Water Availability Zone Map
The City of San Diego offers recycled water service in the northern and southern most parts of the City. The Recycled Water Availability Map allows you to locate your proximity to a recycled water distribution system.
If you would like more information, please review the Frequently Asked Questions or email us at [email protected].
Northern Service Area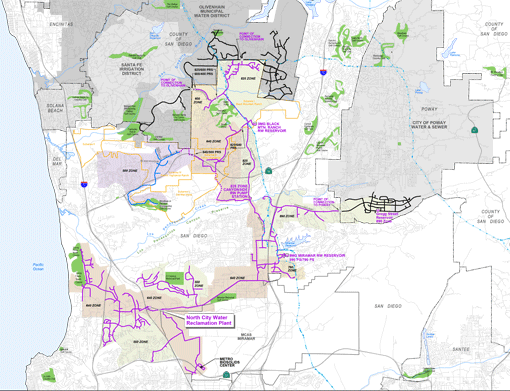 Southern Service Area