Design Guidelines & Templates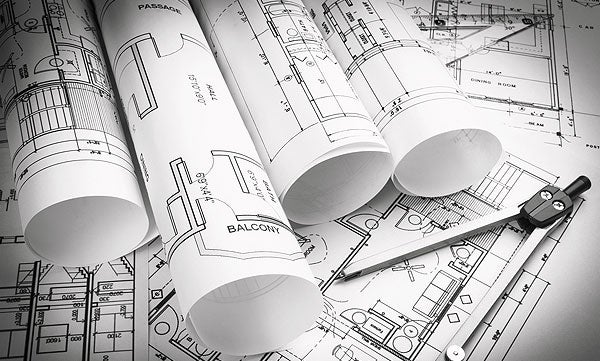 Grading and Right-of-Way Permits
The City's Standard Specifications for Public Works Construction (The "WHITEBOOK") is one of several manuals referenced below. The "WHITEBOOK" addresses the unique conditions in the City of San Diego that are not addressed in the "GREENBOOK." While it is used primarily used for Capital Improvements Program construction projects, any project which is proposing new public facilities -- including but not limited to streets, sidewalk, curb and gutter, pedestrian ramps and storm drain, or improving existing public facilities -- is required to adhere to these construction specifications.
The City's Standard Drawings is another manual referenced in the Grading and Right-Of-Way Plan templates. These drawings:
Provide details for construction consistent with the WHITEBOOK.
May be referenced on each type of construction plan in lieu of providing the detail on the plan.
Shall be used in conjunction with the latest City adopted editions of the Standard Specifications for Public Works Construction (The "GREENBOOK").
Instructions
These templates and format/instructions do not replace the Project Submittal Requirements contained in the City's Land Development Manual. Use the standard plan sheet templates below for submitting plans for the project type listed, including the standard language needed for the submitted construction documents.
These plan sheet templates are provided in three formats:
AutoCAD® (CAD/DWG)
Portable Document Format (PDF) for viewing using Adobe Acrobat Reader,
DXF/ASCII text.A Drawing Interchange File (DXF) is a standard ASCII text file with a file extension of DXF and specially formatted text. They are easily translated to CAD system formats or are submitted to other programs for processing directly.
---
Building Permits
Please use the following plan template cover sheets when submitting for the following types of building permits. Using City-Standard templates can speed up the review process by providing all of the required, necessary information at the first submittal.
---
Telecom Building Permits
Use the following plan template when submitting for Wireless Communication Facilities that require building permit approvals, including Spectrum Act. Using City-Standard templates is required to speed up the review and approval process.
---
Master Structural Plan for Small Cell Telecom
Use the following plan template when applying for Small Cell Wireless Communication Facilities (SC-WCF) to be mounted on various pole standards in the City public right of way. The Master Plan streamlines all SC-WCF reviews by consolidating various light and signalized pole designs associated with carriers/providers with the applicable Master Plans for each Master Use and Occupancy Agreement.
---
Discretionary Permit
---
Lot-Line Adjustments
---
 Parcel Map
---
 Subdivision Map