Wood Chips
Wood chips can be used as a protective ground cover or decoration. The chips are made from old pallets, construction lumber, and logs that have been ground to a size of one inch or less.
At the Miramar Greenery, natural, plain, red, and brown wood chips are available.*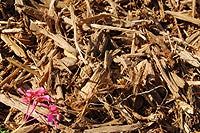 Natural Wood Chips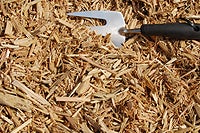 Plain Wood Chips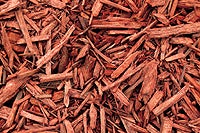 Red Wood Chips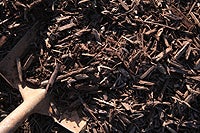 Brown Wood Chips
While every effort has been made to remove any contamination including metals, nails, etc. from these wood chips, trace amounts of contamination may occasionally be present in the finished product.
*Please note: Once the dye is set on the colored wood chips it is "permanently adhered" to the colored wood chips. However, chemical solvents, for example pesticides, may dissolve the dye causing it to no longer be water soluble.
How It's Made
Plain and colored wood chips are made from dimensional lumber and pallets.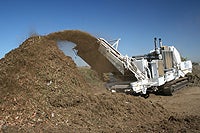 Grinding Wood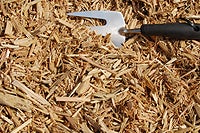 Plain Wood Chips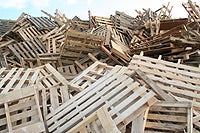 Pallets
Plain wood chips are also used to make red, and brown colored wood chips using non-toxic, iron oxide dye. Other custom colors may be available.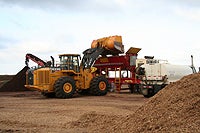 Colorizer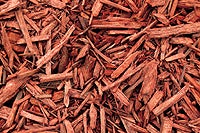 Red Wood Chips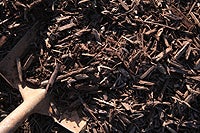 Brown Wood Chips
Natural wood chips and natural fine wood chips are made from large tree branches and logs.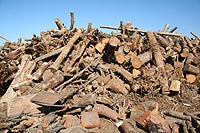 Tree Branches and Logs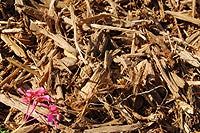 Natural Wood Chips