Project Team
The project team for the City of San Diego Disparity Study includes five firms that possess expertise directly relevant to conducting the study in a manner that meets the highest industry and legal standards.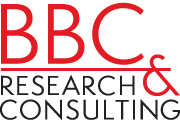 BBC Research & Consulting (BBC)
 – BBC, which will serve as the prime consultant for the study, is a 50-year-old economic and diversity research firm based in Denver. The firm has completed nearly 130 disparity studies for states, cities, transportation agencies, and other government organizations across the country. BBC is also considered a national expert in helping organizations develop and refine their implementations of small and diverse business programs. The firm has provided expert testimony related to disparity studies and diverse business programs on several different occasions, most recently as part of the successful defense of the California Department of Transportation's (Caltrans') implementation of the Federal Disadvantaged Business Enterprise Program. For more information about BBC, please visit their website at
www.bbcresearch.com
.
Primary contacts:
Kevin Williams
Managing Director
BBC Research & Consulting
Tel: 303-321-2547, Ext. 231
Email: kwilliams@bbcresearch.com
Betsy Sava
Research Associate
BBC Research & Consulting
Tel: 303-321-2547, Ext. 244
Email: bsava@bbcresearch.com

Customer Research International (CRI) – CRI is a leading provider of full-service market research services throughout the United States and abroad. CRI will conduct the telephone availability and utilization calls for the disparity study. CRI has worked with BBC on more than 40 disparity studies.

Action Research – Action Research is a DBE-certified research firm located in North San Diego County. The firm's mission to bridge the gap between academic research and real-world applications. Action Research is an international leader in community-based social marketing and specializes in using state-of-the-art survey and research methodology to inform the development and evaluation of various community and social programs. Action Research possesses expertise in survey research, in-depth interviews, focus groups, and community engagement. In 2012, Action Research worked with the San Diego Association of Governments (SANDAG) to conduct transit passenger surveys to measure passenger satisfaction before the Mid-City Rapid BRT route would be implemented in January 2013. Action Research completed similar work for SANDAG in 2009. The firm also worked with BBC to conduct the 2014 disparity studies for SANDAG and the North County Transit District.

GCAP Services (GCAP) – GCAP Services has developed and conducted training programs for DBE-related issues, including both live and on-line training workshops for DBE Program requirements following Western States Paving Company v. Washington State DOT. Edward Salsado, President of GCAP is actively involved in various projects that require intimate understanding of the federal DBE Program and the effectiveness of program measures.

Holland & Knight – Holland & Knight is a multi‐national law firm and has participated in more than 60 disparity studies with BBC. BBC employs Holland & Knight to develop the legal analysis and framework on disparity studies and to consult on legal issues. Holland & Knight also has extensive experience conducting in‐depth interviews; collecting and analyzing anecdotal evidence; and assessing potential minority- and woman-owned business program measures. Holland & Knight develop the legal framework for the state of Indiana Disparity Study.