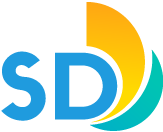 Homeless Services
For more information:
Call 2-1-1 or 858-300-1211
Visit 211sandiego.org
The first step to accessing services is to take the

VI-SPDAT assessment by contacting and visiting an assessment site.
Assisting the City's Homeless Community
The City works partners with the San Diego Housing Commission to provide a continuum of care for episodic, transitional, and chronic homeless individuals and families in San Diego. The Housing Commission administers the City's homeless services and shelters programs based upon a memorandum of understanding between the City and the Housing Commission.