Clairemont Mesa Community Plan
Adopted by the City Council on September 26, 1989. Amended on August 1, 2019.

For a hard copy, contact City Clerk at 619-533-4000.

Includes agendas and minutes
About Clairemont Mesa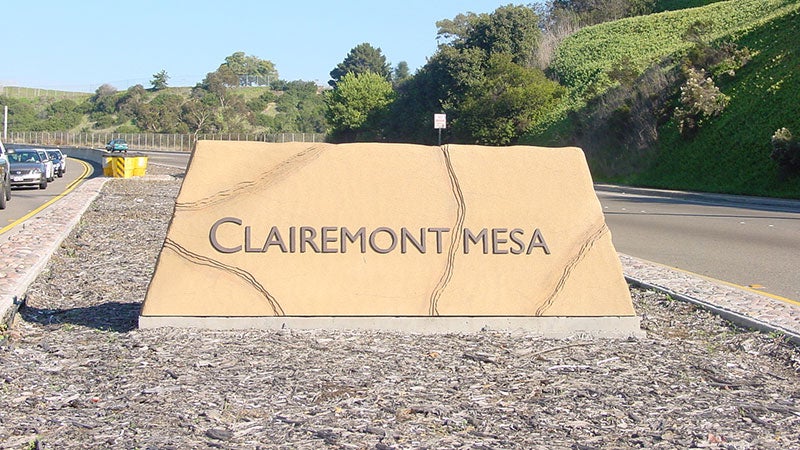 The Clairemont Mesa community, encompassing approximately 13.3 square miles, is one of the first post-World War II suburban developments in the City of San Diego, with many of its homes built in the 1950s and 1960s. The area is largely defined by its prominent topography. Developed areas of Clairemont Mesa sit primarily atop mesas punctuated by several major canyon systems, with San Clemente Canyon to the north and Tecolote Canyon weaving through the center of the community. Many of the neighborhoods in the western portion of the community enjoy views of Mission Bay and the Pacific Ocean.
Several significant commercial centers serve Clairemont Mesa and are located at the intersections of major transportation corridors, such as Clairemont Drive and Clairemont Mesa Boulevard, as well as Balboa Avenue and Genesee Avenue. Smaller pockets of commercial development are interspersed throughout the community and along Morena Boulevard. The San Diego Trolley provides service from Downtown San Diego to the Clairemont community and beyond to the University community - connecting major activity centers such as Old Town, UC San Diego and Westfield UTC.
Clairemont Mesa is in Council District 2 and Council District 6.