Community Plan Characteristics
A community plan must be all of the following: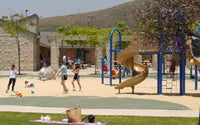 A community plan needs to address public facilities
Comprehensive
The plan should address all aspects of community development including housing; transportation; commercial and industrial development; public facilities, such as schools, parks and libraries; urban design (the image of the community); and environmental issues, such as noise, hillside preservation, control of run-off and erosion, as they relate to that community.
Long-Range
The plan should make the recommendations which guide development over a long period of time. Development of a community is a process that takes many years and is an ongoing process. The plan must be based on not only what the community is today, but what development factors will likely occur in the future.
Related to the Entire City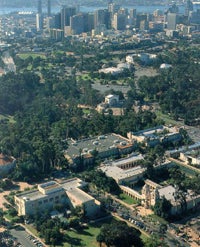 A community plan should focus
on citywide issues
Any community is only one segment of the City as a whole. The community plan must address not only issues within the community, but also citywide issues as they relate to the community. No community exists separately from neighboring communities or is isolated from the rest of the City. The Progress Guide and General Plan provides the outline for development of the City as a whole, and each community plan must work within this outline to guide development in the individual communities.
A Vision of the Future
As San Diego grows, so does each of its component communities and the plan serves as a guide for anticipated growth. While the plan is based on existing conditions in that community, it must do more than simply reflect the status quo. The planning process is based on the assumption that growth will occur and the plan must be a document that envisions what those changes will be. The plan is a document which guides the community toward the future.
Implementation
As stated earlier, the plan itself does not control development in the community. The recommendations of the plan must be implemented through zoning regulations in the Land Development Code, the Capital Improvements Program, a Public Facilities Financing Plan and monitoring of projects. The plan must identify what implementation methods are needed and also include recommendations for any new legislation which might be necessary to implement the plan. In the coastal zone, the policies in the City's community plans must be certified by the California Coastal Commission as being appropriate to implement the Coastal Act.