Torrey Pines City Park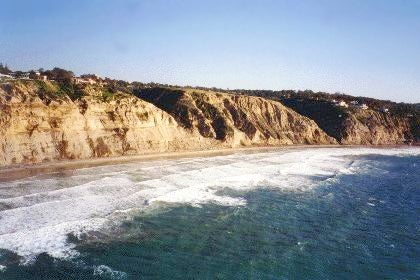 Torrey Pines City Park is located at 2800 Torrey Pines Scenic Drive, and is commonly known as the "Torrey Pines Gliderport." A Torrey Pines City Park Advisory Board was established to serve in an advisory capacity to the Park & Recreation Board and provide input to the City during the preparation of the General Development Plan (GDP) for the Torrey Pines City Park, in compliance with

Council Policy 600-33. The GDP is the conceptual/master plan for the park's design and will be used as the exhibit on which the future construction plans will be based. The GDP was approved by the Park & Recreation Board on June 21, 2012. The Advisory Board has fulfilled its responsibilities and is no longer active. See below for project history.
Scheduled Meetings
Community Parks I Committee
Doyle Recreation Center, 8175 Regents Road
Design Review Committee
Balboa Park Club, Santa Fe Room, Balboa Park
June 21, 2012
Park and Recreation Board
City Council Committee Room, 202 C St.
2012
2010 Workshops
2009 Workshops
Agendas
Minutes