How We're Planning for Public Spaces
Image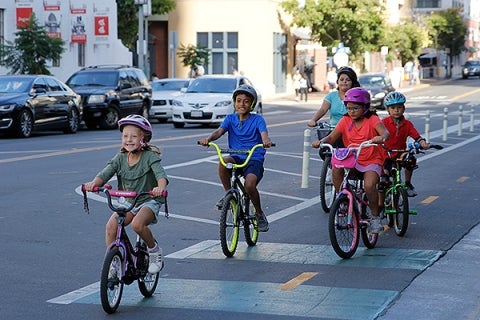 Public spaces include all the public areas outside of your home that you can visit, including parks, plazas, libraries and streets where you can walk, bike and connect with others. This infrastructure can tie communities together, serve as gathering spaces and provide more spaces for healthy living.
The City Planning Department is planning for public spaces that are safe and enjoyable for community members and prioritizing the equitable distribution of these spaces, especially in traditionally underserved communities where the needs are the greatest. We're planning for faster delivery of this infrastructure by moving toward a comprehensive citywide funding approach and incentivizing the creation of new public spaces whenever new development is built.
Learn more below about our planning initiatives that support public spaces where everyone can play, learn and connect.