How We're Planning for the Environment
Image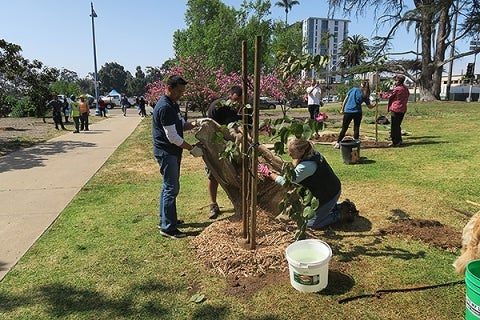 When planning for our future, we must do so in a way that helps implement the City's Climate Action Plan and creates a more livable, sustainable future for all of us.
Some examples of planning strategies to achieve this vision include incentivizing development in areas near transit, increasing public spaces and connection points that allow residents to walk, bike, roll or take transit, and delivering climate-resilient infrastructure like trees, bike lanes, and shaded and safe public spaces. The City Planning Department also engages in open space conservation to preserve our local network of habitat and open space, protecting wildlife and improving our quality of life.
Learn more below about our planning initiatives that help support healthy, environment-friendly communities.