Administration Contacts
Welcome to the San Diego Public Library. We pride ourselves in serving the community and providing a diversity of resources and programming. If you need assistance, please don't hesitate to ask. Library staff is here to help you.
For questions, comments, suggestions or requests for assistance, please use the Library's Online Forms.

For Central Library tour information, please visit the Tours page.

For all other inquiries about the Library or its services, please send an email to [email protected], or call 619-236-5800.
Administration Contacts
Phone: 619-236-5800
Email: [email protected]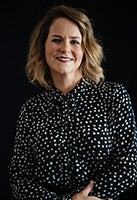 Library Director
Misty Jones
Phone: 619-236-5870
Email: [email protected]
Deputy Director, Public Services
Bob Cronk
Phone: 619-236-5870
Email: [email protected]
Deputy Director, Support Services
Sheila Burnett
Phone: 619-236-5870
Email: [email protected]