Central Library Concert Series
The Central Library @ Joan Λ Irwin Jacobs Common is pleased to announce the schedule for the 2018 Winter/Spring Concert Series. These free, live performances began in the mid-1950s and over the decades has expanded to celebrate local musicians as well and guest artists from throughout California, the United States, and the world. 
2018 Winter/Spring Concert Series Schedule
All concerts are held on Sundays at 2:30 p.m. in the Neil Morgan Auditorium unless otherwise noted.
(Programs and artists are subject to change.)
---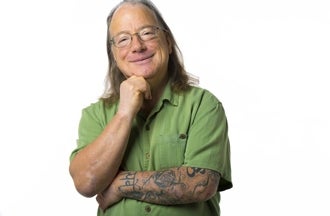 Joe Garrison, composer and conductor; Lori Bell, flute; Robert Zelickman, clarinet/bass clarinet; Jane Zwerneman, french horn; Brian O'Donnell, bass trombone; Melonie Grinnell, piano; MacKenzie Leighton, bass
"The Broken Jar"
Joe Garrison and Night People's performance will feature San Diego jazz and classical greats collaborating to present new and original compositions by Joe Garrison.
---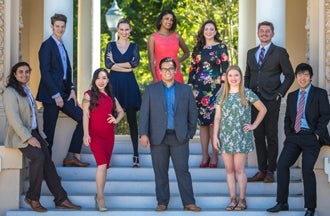 Opera Exposed! is a community engagement concert series featuring San Diego Opera's Apprentice Artists and University Partnership Singers.  These exceptional young artists bring engaging and exciting performances of dramatically charged excerpts from operatic repertoire.  Ines Irawati serves as Music and Artistic Director.
 
Please note: This will be a 75-minute program
---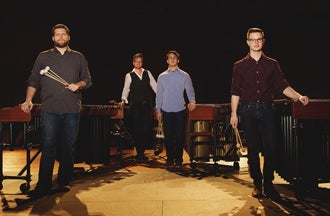 Matthew Coley, Abby Fisher, Michael J. Jones, and Joe Millea
HMQ is a dynamic ensemble within the HM organization made up of four marimba specialists of excitingly different backgrounds and styles of performance. The accomplished artists are some of the most creative forces in the percussion world today. HMQ focuses on high caliber performances of contemporary works and transcriptions by American composers. 
---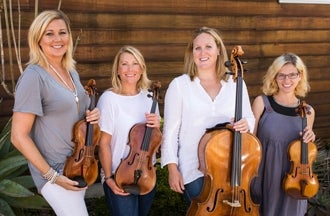 Missy Lukin, violin; Batya MacAdam-Somer, violin; Annabelle Terbetski, viola; Elizabeth Brown, cello
Quartet Nouveau returns to the Concert Series with a performance featuring Beethoven's String Quartet no. 7, Op. 59 no. 1.
---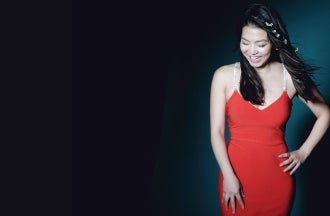 March 25, 2018: Jeeyoon Kim, Piano
Bonne Nuit! Jeeyoon Kim's performance will include excerpts from Mozart's 12 Variations on "Ah, vous dirai-je, Maman," K. 265 (Twinkle Twinkle Little Star), Clair de Lune by Claude Debussy, and the Moonlight Sonata by Ludwig van Beethoven. 
---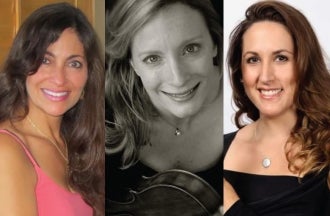 April Leslie, clarinet; Linda Piatt, viola; Anna Savvas, piano
Leslie, Piatt, and Savvas will perform Mozart's Kegelstatt Trio K. 498 along with works by Jean Françaix and Claude Debussy.
---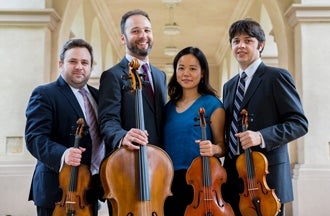 May 27, 2018: Hausmann Quartet
2017/18 Concert Series Finale!
Isaac Allen, violin; Bram Goldstein, violin; Angela Choong, viola; Alex Greenbaum, cello       
The Concert Series will conclude with a performance by the Hausmann Quartet featuring works by Haydn, Philip Glass, and Marcos Balter.
---
The Concert Series is made possible by the Friends of the Central Library, the San Diego Public Library matching fund program, the San Diego Library Foundation, and public and private donations. All programs are FREE and open to the public. Most Concert Series programs are approximately one hour long with no intermission and, unless otherwise noted, are held at 2:30 p.m. in the Neil Morgan Auditorium at the Central Library, 330 Park Blvd., downtown in East Village, San Diego. For more information, call the Central Library's Art, Music and Recreation Section at 619-236-5800.

 

Where: Neil Morgan Auditorium, 330 Park Blvd. The Auditorium is across the courtyard from the Central Library entrance.

When: Sundays at 2:30 p.m. unless otherwise noted. Programs usually last one hour with no intermission.

Cost: Programs are free and open to the public.

Parking: Two hours of free parking with validation are available at the library, and additional parking is available at public spaces within walking distance of the library.
---