Central Library Concert Series
The Central Library @ Joan Λ Irwin Jacobs Common is pleased to announce the schedule of the Fall 2017 Concert Series. These free, live performances began in the mid-1950s and over the decades has expanded to celebrate local musicians as well and guest artists from throughout California, the United States, and the world. 
Fall 2017 Concert Series Schedule
All concerts are held on Sundays at 2:30 p.m. in the Neil Morgan Auditorium unless otherwise noted.
(Programs and artists are subject to change.)
---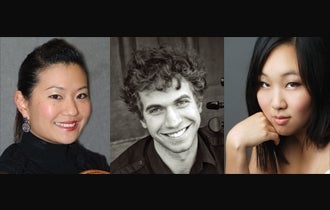 September 17: Jisun Yang, Andrew Hayhurst and Tina Chong
Acclaimed local musicians, Jisun Yang (violin), Andrew Hayhurst (cello) and Tina Chong (piano), will kick off the Fall Concert Series with a performance of Haydn's Piano Trio in G Major, Hob. XV:25 and Brahms' Piano Trio No. 2 in C Major, Op. 87.
---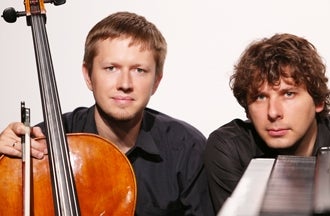 October 8: Cracow Duo
Jan Kalinowski (cello) and Marek Szlezer (piano)
Polish Music for Cello and Piano
The Cracow Duo has performed in prestigious concert venues in Europe, both Americas, and Asia. Kalinowski and Szlezer's shared fascination with Polish music has made the Cracow Duo its committed promoters at home and abroad. Cracow Duo will perform works by Chopin and Tansman.
---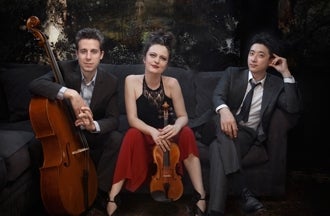 October 15: Trio Céleste 
Iryna Krechkovsky (violin), Ross Gasworth (cello), and Kevin Kwan Loucks (piano)
Trio Céleste Presents: Masterworks by Beethoven & Dvořák
Trio Céleste, Ensemble-in-Residence at the Claire Trevor School of the Arts at UC Irvine and Directors of Chamber Music | OC, return to the Series and will perform Beethoven's Piano Trio in Bb Major, Op. 11 and Dvořák's Piano Trio in E minor, Op. 90 "Dumky."
---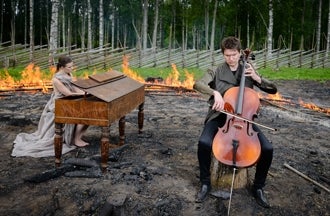 October 22: Sibelius Inspiration
Jussi Makkonen (cello) and Nazig Azezian (piano) 
Sibelius Inspiration
Sibelius Inspiration, a live concert presentation with multimedia components featuring works by Finnish composer Jean Sibelius, will be presented in partnership with the Finlandia Foundation National and the House of Finland San Diego in celebration of Finland's 100th anniversary of independence.
Please note: This concert will be 80 minutes with no intermission.
---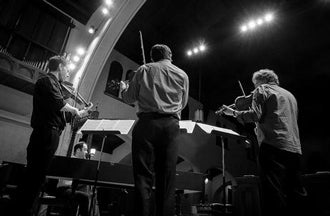 November 19: San Diego Baroque Soloists
Pierre Joubert (violin), Isaac Allen (violin), Andrew Waid (viola), Alex Greenbaum (cello), Alison Luedecke (harpsichord)
Literature in Concert: Music based on works by Shakespeare, Cervantes, and Swift
The San Diego Baroque Soloists, an ensemble of local musicians specializing in Baroque music and featuring period instruments, will present a concert which will delight both music and literature aficionados. Presented in conjunction with the
2017 One Book One San Diego
county-wide reading and literacy campaign.
---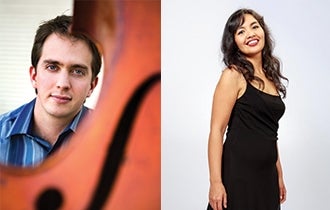 December 3: Jeremy Kurtz-Harris and Ines Irawati
Kurtz-Harris (bass) and Irawati's (piano) program will feature a new work by composer and bassist with Orquesta Baja California in Tijuana, Andrés Martin, titled "Sueños (Dreams)."
---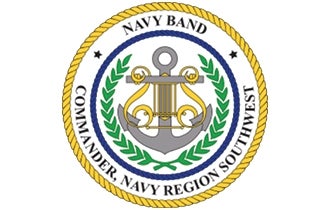 December 10: Navy Band Southwest 
Fall Concert Series Finale!
Musicians from Navy Band Southwest will present a family-friendly concert featuring seasonal favorites and more!
---
The Concert Series is made possible by the Friends of the Central Library, the San Diego Public Library matching fund program, the San Diego Library Foundation, and public and private donations. All programs are FREE and open to the public. Most Concert Series programs are approximately one hour long with no intermission and, unless otherwise noted, are held at 2:30 p.m. in the Neil Morgan Auditorium at the Central Library, 330 Park Blvd., downtown in East Village, San Diego. For more information, call the Central Library's Art, Music and Recreation Section at 619-236-5800.

 

Where: Neil Morgan Auditorium, 330 Park Blvd. The Auditorium is across the courtyard from the Central Library entrance.

When: Sundays at 2:30 p.m. unless otherwise noted. Programs usually last one hour with no intermission.

Cost: Programs are free and open to the public.

Parking: Two hours of free parking with validation are available at the library, and additional parking is available at thousands of public spaces within walking distance of the library.
---