Central Library Concert Series
2017 Winter/Spring Concert Series Schedule
The San Diego Central Library @ Joan Λ Irwin Jacobs Common is pleased to announce upcoming concerts in the 2017 Winter/Spring Concert Series. Now in its 61st season, The Series will include performances by musicians from the East to West coasts as well as leading San Diego musicians and ensembles. The Winter/Spring Series will commence with Camera Lucida, making their first appearance with the Concert Series, and will conclude with special guests the San Diego Master Chorale, presenting a Memorial Day program. The Series will highlight multiple piano ensembles, with repertoire ranging from Haydn to newly commissioned compositions.
All concerts are held on Sundays at 2:30 p.m. in the Neil Morgan Auditorium unless otherwise noted.
(Programs and artists are subject to change.)
---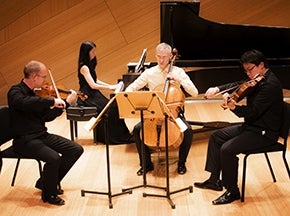 January 8, 2017: Camera Lucida
Anthony Burr, clarinet; Che-Yen Chen, viola; Charles Curtis, cello;  Reiko Uchida, piano
Camera Lucida is a chamber music collaboration between principal musicians of the San Diego Symphony and the Department of Music at the University of California, San Diego. Camera Lucida opens the 2017 Winter/Spring Series, featuring Vieuxtemps' Sonata for Viola and Piano, Opus 36 and Fauré's Trio for Clarinet, Cello and Piano, Opus 120.
---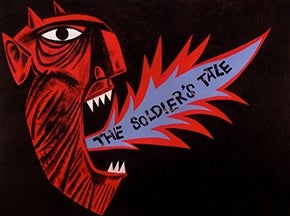 February 12, 2017: Luscious Noise 
Directed and narrated by John Stubbs.  Anna Skálová, violin; Susan Wulff, bass; Theresa Tunnicliff, clarinet; Ryan Simmons, bassoon; Micah Wilkinson, cornet; Kyle R. Covington, trombone; Andrew Watkins, percussion.
Luscious Noise will present a new telling of Stravinsky's L'Histoire du Soldat with text and narration by John Stubbs. In addition there will be graphics to accompany the presentation by acclaimed Welsh artist, Clive Hicks-Jenkins.
---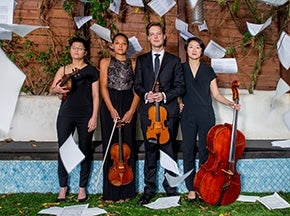 February 19, 2017: Argus Quartet
Jason Issokson, violin; Clara Kim, violin; Dana Kelley, viola; Joann Whang, cello
Argus Quartet, now the Yale School of Music's Fellowship Quartet in Residence, returns to the Concert Series and will perform works by Joseph Haydn, Augusta Read Thomas, and Garth Knox.
---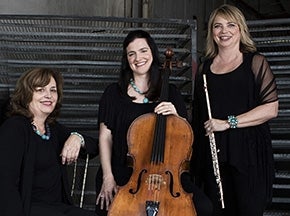 March 12, 2017: Camarada Trio 
Beth Ross Buckley, flute; Joanna Morrison Pernela, cello; Dana Burnett, piano
Camarada Trio will perform works by Haydn, Copland, Dvorak, Ligeti, and Piazzolla.
---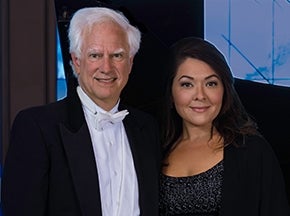 March 19: Kindra Scharich, mezzo-soprano and George Fee, piano 
"Reflecting Life in Lieder: German Art Songs Greatest Hits"
Kindra Scharich and George Fee's performance will feature the works of Schubert, Schumann, Brahms, and Wolf.
---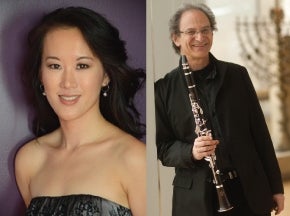 March 26: Jessie Chang, piano and Franklin Cohen, clarinet
Acclaimed pianist Jessie Chang returns to the Concert Series with special guest Frank Cohen, Principal Clarinet Emeritus of the Cleveland Orchestra, performing works by Gershwin, Schubert, Poulenc, Guastavino, and more.
---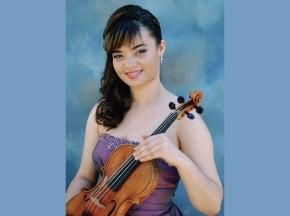 April 30: Annelle Gregory, violin and Bryan Verhoye, piano 
Violinist Annelle Gregory returns with pianist Bryan Verhoye with a program featuring rare selections by Rachmaninoff and four premieres of New Works by J. Kurtenbach, J. Rudman, P. Tassone, & B. Brydern. 
---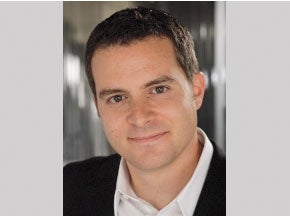 May 28: San Diego Master Chorale 
Concert Series season finale!
In Remembrance – "Honoring America's Fallen"
With Dr. John Russell, Music Director, and the San Diego Master Chorale.

---
The Concert Series is made possible by the Friends of the Central Library, the San Diego Public Library matching fund program, the San Diego Library Foundation, and public and private donations. All programs are FREE and open to the public. Most Concert Series programs are approximately one hour long with no intermission and, unless otherwise noted, are held at 2:30 p.m. in the Neil Morgan Auditorium at the Central Library, 330 Park Blvd., downtown in East Village, San Diego. For more information, call the Central Library's Art, Music and Recreation Section at 619-236-5800.

 

Where: Neil Morgan Auditorium, 330 Park Blvd. The Auditorium is across the courtyard from the Central Library entrance.

When: Sundays at 2:30 p.m. unless otherwise noted. Programs usually last one hour with no intermission.

Cost: Programs are free and open to the public.

Parking: Two hours of free parking with validation are available at the library, and additional parking is available at thousands of public spaces within walking distance of the library.
---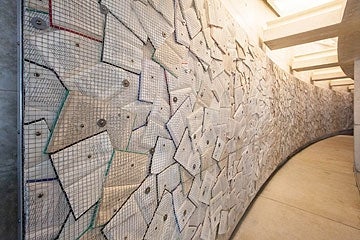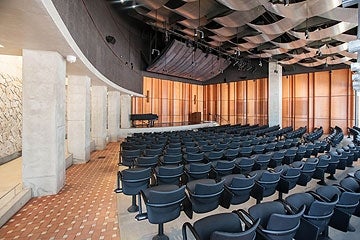 ---