Central Library Concert Series
Summer 2017 Edition!
The San Diego Central Library @ Joan Λ Irwin Jacobs Common is pleased to announce a summer edition of the Concert Series—a mini-series!  This summer's events feature a lecture/live performance format and represent three centuries of music featuring works by beloved composers from Mozart to Copland. 
Fall 2017 Concert Series dates and artists will be announced later this summer.
All concerts are held in the Neil Morgan Auditorium unless otherwise noted.
(Programs and artists are subject to change.)
---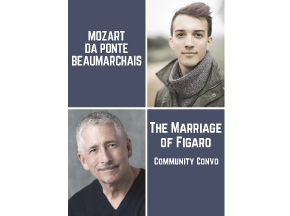 Saturday, June 17 @ 5:00 p.m.
Mozart's Marriage (of Figaro)
Featuring Dr. Nicolas Reveles, Anthony Whitson-Martini, and singers from the Point Loma Opera Theatre
Where do the best composers of all time get their inspiration? Almost always from THE WORDS. Dr. Nicolas Reveles and Anthony Whitson-Martini delve into Beaumarchais' revolutionary play, Le mariage de Figaro, and how the scandalous librettist Lorenzo Da Ponte spiced up Beaumarchais' original play in his collaboration with Mozart to create a timeless theatrical gem.
---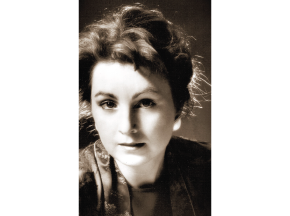 Sunday, July 9 @ 2:30 p.m.
Romantic Masters presented by pianist Robyn Carmichael 
Romantic Masters features the music of four great master composers of the 1830's: Fryderyk Chopin, Felix Mendelssohn, Robert Schumann, and Franz Liszt. Each of these legendary geniuses knew each other, frequented Paris in the 1830's and was inspired by a romantic muse. Please join Ms. Carmichael in a concert with commentary, revealing these beautiful gems of inspiration and great gifts of music to the world.
---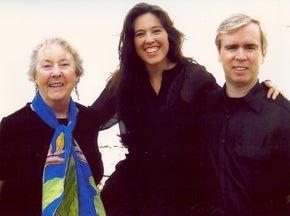 Sunday, August 6, 2017 @ 2:30 p.m.
The Composer Alive In His Music: Aaron Copland: Uncommon Man of the 20th Century
Written and narrated by Joanne Regenhardt and featuring Janelle DeStefano, mezzo-soprano, Joe DeStefano, bass, and James Frimmer, piano
The ninth project in the Composer Alive series, AARON COPLAND: Uncommon Man of the 20th Century, weaves the story of this famous American composer's life with his music in an intimate setting. Narrated by series creator and author, Joanne Regenhardt, with musical works performed by mezzo soprano Janelle DeStefano, pianist James Frimmer, and special guest bass Joseph DeStefano, Aaron Copland becomes a truly 'uncommon man…alive in his music'!
---
The Concert Series is made possible by the Friends of the Central Library, the San Diego Public Library matching fund program, the San Diego Library Foundation, and public and private donations. All programs are FREE and open to the public. Most Concert Series programs are approximately one hour long with no intermission and, unless otherwise noted, are held at 2:30 p.m. in the Neil Morgan Auditorium at the Central Library, 330 Park Blvd., downtown in East Village, San Diego. For more information, call the Central Library's Art, Music and Recreation Section at 619-236-5800.

 

Where: Neil Morgan Auditorium, 330 Park Blvd. The Auditorium is across the courtyard from the Central Library entrance.

When: Sundays at 2:30 p.m. unless otherwise noted. Programs usually last one hour with no intermission.

Cost: Programs are free and open to the public.

Parking: Two hours of free parking with validation are available at the library, and additional parking is available at thousands of public spaces within walking distance of the library.
---