Ronald T. Shaheen, Ph.D.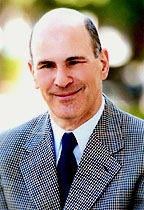 Ronald Shaheen is an Adjunct Assistant Professor of Music at the University of San Diego. He has also taught for UCSD Extension and for the San Diego Community College District's College of the Emeriti. Dr. Shaheen has lectured and read scholarly papers in Italy, Germany, New York City, and Los Angeles. He has lectured for San Diego Opera, the La Jolla Music Society, the San Diego Symphony, Opera Pacific, and other cultural institutions. He is also a frequent guest on UCSD-TV's very popular program "Opera Talk."
He received his doctorate in historical musicology from the University of California, Los Angeles. The subject of his dissertation centered on Italian opera of the early 19th century. As a Fulbright Scholar, he pursued his doctoral research in the musical archives of Northern Italy. Dr. Shaheen is a member of the American Musicological Society and the National Association of Teachers of Singing (NATS). As a practicing musician, he continues to serve the community as singer and voice teacher. He is currently president of the local chapter of NATS.