Plumbing Retrofit
Non-Compliant Plumbing Fixtures, Alterations and Disclosure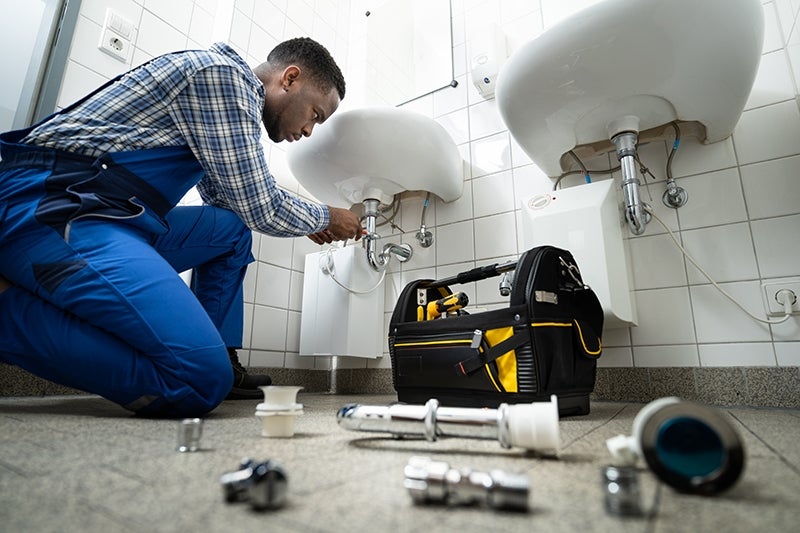 California Senate Bill 407 - Property transfers: plumbing fixtures replacement (SB 407) requires that beginning on Jan. 1, 2014, all building alterations or improvements to single-family residential property must remove non-water-conserving plumbing fixtures and replace with compliant plumbing fixtures as a condition for issuance of a certificate of final completion and occupancy or final permit approval by the local building department. 
As of Feb. 28, 2022, the City of San Diego no longer requires property owners to file a Water Conservation Certificate upon the resale of their property. 
Disclosure Requirement
SB 407 requires the disclosure of non-compliant fixtures between the seller and buyer at the time of property transfer. This requirement can typically be disclosed on a Real Estate Transfer Disclosure Statement and can be found on the California Association of Realtors website at www.CAR.org.
Non-Compliant Fixtures
The list below describes the non-compliant fixtures that must be replaced:
Toilets that are manufactured to use more than 1.6 gallons per flush (gpf).
Showerheads that emit more than 2.5 gallons per minute (gpm).
Sink faucets (bathroom, bar and kitchen sink faucets) that use more than 2.2 gpm
Reverse osmosis systems require automatic shut-off valves.
Urinals that use more than 1 gpf.
Financial Incentives
For rebate information, please visit the Metropolitan Water District's Be Water Wise website at www.BeWaterWise.com.