2022 Short Plan Year Flexible Benefits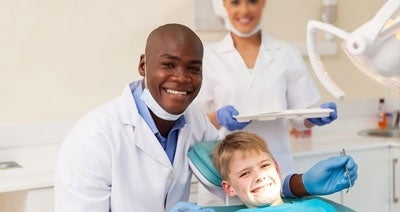 The City of San Diego offers an IRS-qualified cafeteria-style benefits program to all eligible employees.
Skip to...
Eligible employees may choose the flexible benefits they want or need from a package of programs. The programs include medical, vision and dental insurance, retirement savings plans, and flexible spending accounts to pay for out-of-pocket health or child care expenses.
The Short Plan Year Explained
The City will be transitioning its health benefits plan year period from a fiscal year basis (August 1 to July 31) to a calendar year (Jan. 1 to Dec. 31). This transition will occur during 2022 and will impact the plan year period for the City's medical, dental, vision and life insurance plans as well as the flexible spending accounts (FSA). This change will require a short plan year from Aug. 1 to Dec. 31, 2022 (July 1 to Dec. 31, 2022 for FSA) to allow the transition to a new 12-month plan year that aligns with the calendar year.
|   | Medical, Dental, Vision and Life Coverage Period | Flexible Spending Accounts (FSA) Period |
| --- | --- | --- |
| Short Plan Year | 8/1/2022 – 12/31/2022 | 7/1/2022 – 12/31/2022 |
During October/November of 2022, the City will be holding another Open Enrollment period for employees to elect coverage for the 2023 calendar year (1/1/2023 – 12/31/2023).
I'm a current employee and need to make changes to my benefits (Qualifying Events)
You can only make changes to your benefits outside of open enrollment following a qualifying life event. Please refer to the Qualifying Event Page and 

 Qualifying Event Chart, which includes events that qualify, allowable changes, and acceptable verification documents.
If you have experienced a qualifying event and would like to make enrollment changes, please complete and submit the Qualifying Event Form within 30 days from the date of the event.  Proof of the qualifying event will be required.  If you miss the 30-day deadline, you will need to wait until the next open enrollment period to make changes.
I'm a new employee (or just became eligible) and I need to enroll in benefits.
The City of San Diego has a Flexible Benefits Plan (IRS Section 125 Cafeteria plan) which provides employees with the opportunity to obtain certain benefits, such as healthcare insurance, on a pre-tax basis.  Employees also receive FBP credits to help off-set the cost of these benefits.  Below are the steps to help you plan and enroll in your Flexible Benefits options.
Determine Your Benefit Options
Attend the Benefits Orientation
NOTE: If you have not been contacted by the Flexible Benefits Office within 7 days of your hire or promotion date, contact the Flexible Benefits Office to attend an orientation.
Employee Benefits Orientation Presentation
Savings Plans Handout
 
Review your benefit options in the Short Plan Year 2022 Benefits Information and Cost Booklet
Determine your Flexible Benefits Plan (FBP) Credits
Select your Basic Life Insurance - required
Choose your Medical plan or waive enrollment - required
Select Dental and Vision plans- optional
Enroll in Flexible Spending Account - optional

Dental/Medical/Vision (DMV)
Dependent/Child Care (DCC)

Enroll in 401(k) flex - optional
Use the Flexible Benefits Plan Calculator to assist you in the calculation of your options.
Enroll in Benefits Online
The enrollment process is completed using a City computer online at: SAP Portal/Self-Services (requires log-in and password)
Set-up the "Landing Page for Self-Services" (one-time process)
In CoSD My Services page (expand tile):

Personal Information/Personal Profile: enter all family member/dependent information (need dates of birth and Social Security numbers) for family members who will be added to a health plan or listed as a beneficiary
Benefits/Enroll for Your Benefits: confirm Benefits Consent form and make plan selections
Benefits Enrollment Overview/Participation Overview: review, save, and print enrollment selections
A Benefits Enrollment video is available which provides an overview of the process.
Note:  Employees who enroll in HMO plans (except Kaiser) need to enter the medical and/or dental physician ID number, for yourself and dependents, in the SAP Self-Services/Personal Profile Page.  If this field is left blank you and your dependents will be assigned to a provider near your home. 
Dependent Verification
If you will be enrolling your dependents (e.g. spouse, children) in health benefits or submitting claims for Flexible Spending Accounts (see below), you are required to provide dependent verification documents  -  marriage certificate, Affidavit of Domestic Partnership, Birth Certificates, etc. -  within 30 days of enrollment.  If documents are not submitted your dependents may be dis-enrolled.
Bargaining Unit Benefits
View your benefits by selecting your bargaining unit below.
---
Frequently Asked Questions