Hazardous Materials (HAZMAT)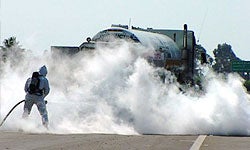 The City of San Diego's Hazardous Materials (HAZMAT) Team responds as a secondary specialty response resource to identify and mitigate potential hazardous materials encountered by primary SDFD emergency response resources. The HAZMAT Team routinely responds to assist emergency responders with fuel spills, oil spills, and any other incident where there is a known or unknown hazardous substance.
The team utilizes a HAZMAT Unit which includes a mobile mini-laboratory for analyzing materials on site. The HAZMAT Team also utilizes "state of the art" detection and chemical analysis equipment to aid in identifying unknown hazardous and non-hazardous substances. In addition to dealing with "routine" hazardous materials emergency challenges, the HAZMAT Team members are trained in the identification and mitigation of hazardous materials associated with CBRNE (Chemical, Biological, Radiological, Nuclear, and Explosive) Weapons of Mass Destruction (WMDs).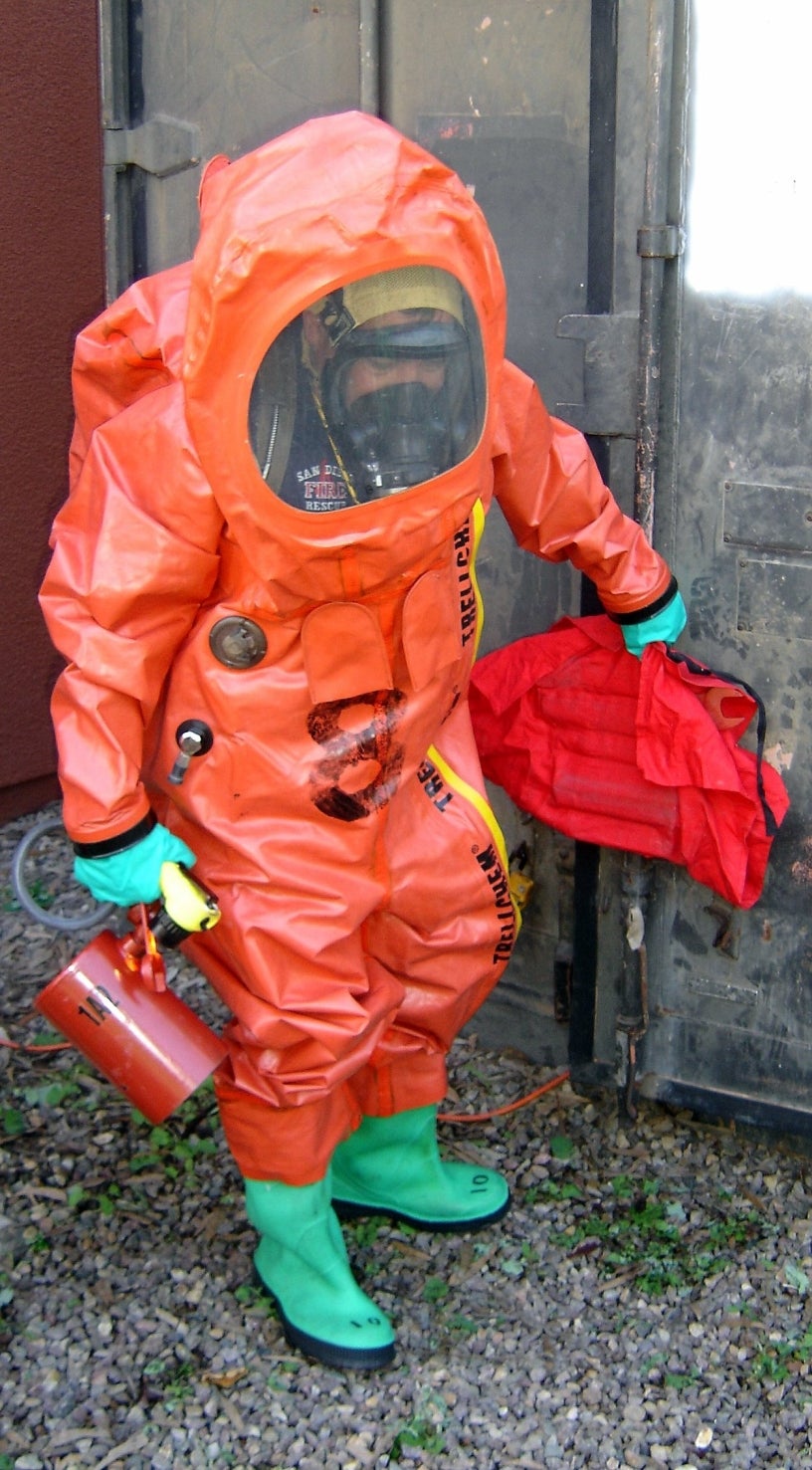 All HAZMAT response units are equipped with the most current protective clothing and chemical detection devices available. Much of this special response equipment has been purchased with funding from State and Federal Homeland Security Grant funds, as well as General Funds from the SDFD Annual Budgets. HAZMAT teams do not clean up hazardous materials. Their primary duties are to rescue people trapped or injured by incidents involving hazardous materials and to identify unknown substances encountered by the public and/or other "911" emergency first responders.
The San Diego Fire-Rescue Department Hazardous Materials Incident Response Team (HIRT) is a highly trained group of firefighters who protect lives and property from incidents.
Since 1993, The Fire-Rescue Department Hazardous Materials Incident Response Team (HIRT) has responded to hazardous materials incidents in all eighteen cities as well as the unincorporated areas of San Diego County. The HIRT is a partnership under a San Diego County Joint Powers Agreement. The HIRT is comprised of Hazardous Materials Technicians and Specialists from the City of San Diego Fire-Rescue Department and the San Diego County Department of Environmental Health, Hazardous Materials Division.