Fire Control Room
Located inside the building, the Fire Control Room is the nerve center for the building.
Located here are the controls for the building's fire protection systems, fire pump, secondary water supply, air-handling systems, stairwell door controls, communications and elevator controls.
Also located here is another key cabinet. The cabinet contains keys to all areas of the building to which firefighters will need access in the event of an emergency.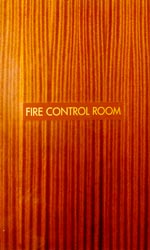 Fire Control Room Door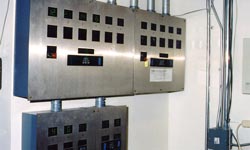 Elevator Controls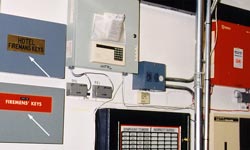 Key Cabinets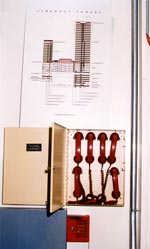 Telephone System
Previous: Fire Alarm System  |  Next: Fire Pump