Del Mar Mesa Community Plan
Adopted by the City Council on June 27, 2000.

For a hard copy, contact City Clerk at 619-533-4000.

Includes agendas and minutes
About Del Mar Mesa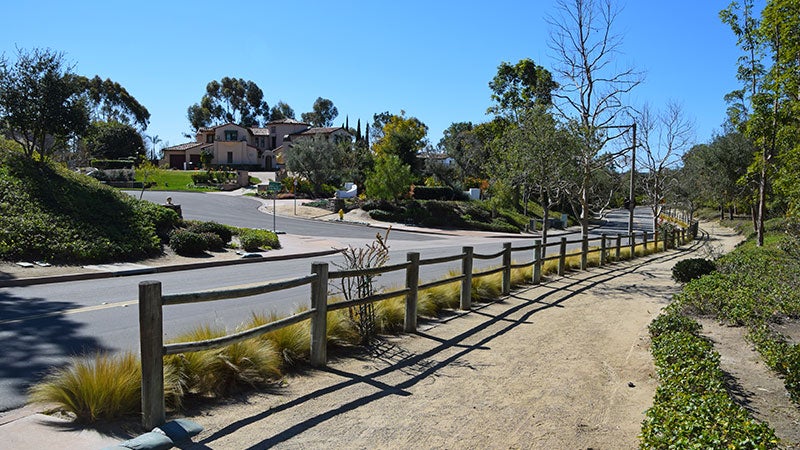 The community of Del Mar Mesa consists of 2,042 acres located east of Carmel Valley and north of Los Peñasquitos Canyon. Del Mar Mesa has developed as a semi-rural community of large homes, a golf-course, and a resort hotel consistent with existing agricultural zoning and Proposition A Lands as shown in the General Plan.
A large portion of the eastern end of the community is being conserved as open space. Visual reminders of an earlier agricultural history include remnants of eucalyptus groves that were planted around the farmsteads dating to the late 1800s. Earlier inhabitants, the La Jolla and subsequent Ipai peoples, left cultural artifacts within nearby Carmel Valley.
Farming continued within Shaw Valley and portions of the mesa until the 1980s and horse ranching is still practiced. With the adoption of the Specific Plan in 1996, subdivision of the western portion of the community began while the City began open space acquisition of habitat within the eastern portion. New development is expected to preserve the rural, open character of the community. The Specific Plan places regulations on lot sizes, lighting, fencing and street design.
Del Mar Mesa is in Council District 1.