Navajo Community Plan
Adopted June 9, 2015.

For a hard copy, contact City Clerk at 619-533-4000.

Includes agendas and minutes
About Navajo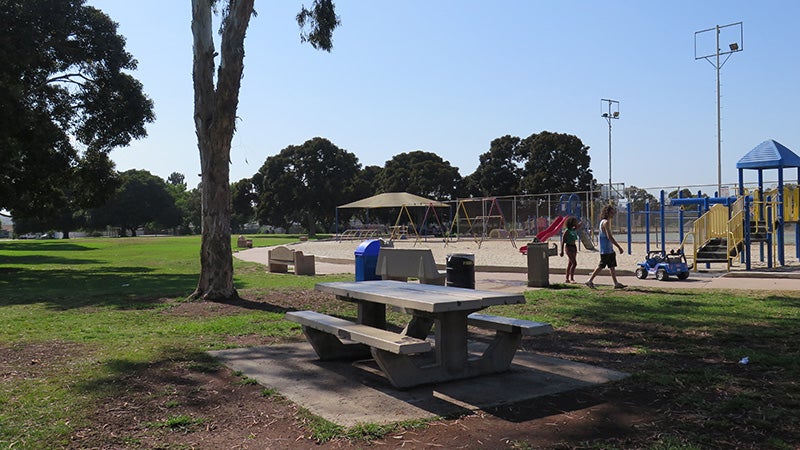 The Navajo community, encompassing approximately 14 square miles, includes the neighborhoods of Grantville, Allied Gardens, Del Cerro and San Carlos. The planning history of the Navajo community began in 1887, when the Junipero Land and Water Company developed plans for a town with a post office registration called Orchard. The area, located along present-day Mission Gorge Road, became known as Grantville in honor of President Ulysses S. Grant. Between 1948 and 1954, a number of tracts were annexed to the City of San Diego totaling more than 6,600 acres. The San Carlos and Del Cerro communities were ultimately developed within these annexation areas. Today, the community enjoys its situation among some prominent and attractive geographic features, including the San Diego River and Murray Reservoir, Cowles Mountain, and Mission Gorge areas of Mission Trails Regional Park.
A wide variety of land uses are represented in the western portion of the Navajo community, including detached and attached residential in Allied Gardens, and some significant commercial and light industrial centers in Grantville, situated along both sides of Mission Gorge Road. The central and eastern portions of Navajo are primarily residential in character in the Del Cerro and San Carlos neighborhoods. Pockets of neighborhood- and community-serving commercial are situated at the intersections of major transportation corridors, such as Navajo Road at the intersections of Jackson Drive and Lake Murray Boulevard.
The Navajo community includes the Grantville Trolley Station which provides trolley service to Downtown, San Diego State University, and other destinations. In 2015, the City of San Diego adopted the Grantville Focused Plan Amendment to the Navajo Community Plan. This amendment promotes transit-oriented development within the Grantville neighborhood and facilitates the implementation of the General Plan City of Villages Strategy by capitalizing on Grantville's proximity to public transit, concentrating new housing density and commercial uses in the area around the Grantville Trolley Station.
Navajo is in Council District 7.