Opera Insights Series
Please check back in August for a listing of our 2016/2017 Opera Insights Series lecture schedule.
Events will include lectures on San Diego Opera's next season: La Cenerentola, Falstaff, and La Traviata.
About the Opera Insights Series
The Opera Insights Series prepares opera goers with enjoyable, informative, and engaging sessions that integrate historical and cultural background, music analysis, plot synopsis, and CD and DVD selections.
The lectures will be held at the San Diego Central Library in the Neil Morgan Auditorium, located at 330 Park Blvd., in downtown San Diego.
These presentations will be delivered by Dr. Ron Shaheen, an adjunct associate professor with a specialization in music history and vocal music at the University of San Diego.
For more information about the presentations, call the Central Library at (619) 236-5800 or visit the Library's website.
For more information about the productions and other San Diego Opera outreach activities, visit the San Diego Opera's website.
In addition to this informative lecture series, the San Diego Central Library @ Joan Λ Irwin Jacobs Common offers an excellent core selection of opera books, scores, and librettos on the Manpower Innovation (eighth) Floor of the library as well as CDs and DVDs in the Dickinson Popular Library on the first floor.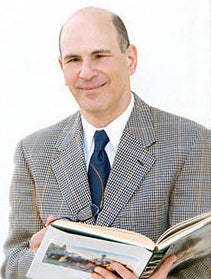 Lecturer: Ron Shaheen