Renewable Energy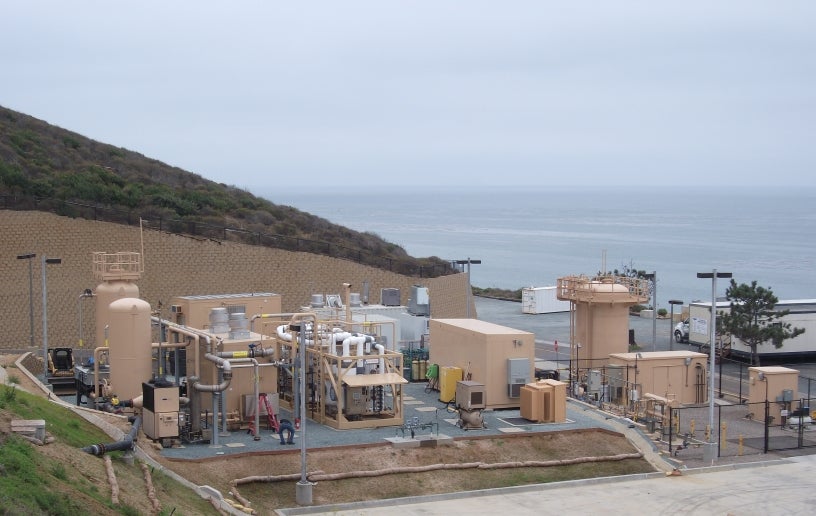 The Public Utilities Department has a dynamic Renewable Energy and Efficiency Program that generates more renewable energy than any other San Diego Gas & Electric customer. This impressive standing contributes to the Department's environmental stewardship, moves the City forward in energy independence, helps reduce operating costs and ultimately helps keep rates lower for customers.
In fact, some of the Public Utilities facilities produce enough energy to operate the facilities and still sell excess energy back to SDG&E to generate revenue. Public Utilities facilities, along with private partners, utilize a number of energy sources to generate energy, including digester gas, landfill gas, bio methane, hydroelectric, solar and fuel cells.
This program is key to two of the five strategies of the City's Climate Action Plan: energy efficient buildings and clean and renewable energy.
Methane
One of the by-products of the wastewater treatment process is methane gas, which is collected at the Point Loma Wastewater Treatment Plant. The methane fuels two continuously running generators that can each produce up to 2,235 kilowatts of electricity. A diesel powered generator is able to also burn methane and produce an additional 1,220 kilowatts as a peaking generator. Using the methane produced on site, the Point Loma plant has not only become energy self-sufficient, it is also able to sell excess power it generates to the San Diego energy grid.

In addition, the two backup generators at the plant have been converted from straight diesel engines to dual fueling, allowing them to be run with a methane/diesel mixture.

Methane is also a by-product produced in the digesters at the Metropolitan Biosolids Center. Methane produced by the digesters and from the adjacent Miramar Landfill is converted to electricity, which is used to run the facility. Thermal energy produced by the generators is used to heat the plant, as well as air-condition the facility. On average, the Metropolitan Biosolids Center can produce 6,400 kilowatts through cogeneration and uses about 30 percent of that for its operations.
A similar facility at the North City Water Reclamation Plant uses methane piped from the Miramar Landfill. On average, the North City plant produces approximately 3,800 kilowatts and uses more than 75 percent of that for its operations. Excess power produced is sold to the electrical grid.
Hydroelectricity
The treated wastewater is discharged into the ocean through a 4.5 mile ocean outfall after a 90-foot drop from the Point Loma Wastewater Treatment Plant to the ocean outfall. A 1,350-kilowatt hydroelectric plant captures the energy of the treated wastewater as it flows down the outfall connection. The power plant can produce an additional 1.35 megawatts for sale to the local energy grid.
Solar Power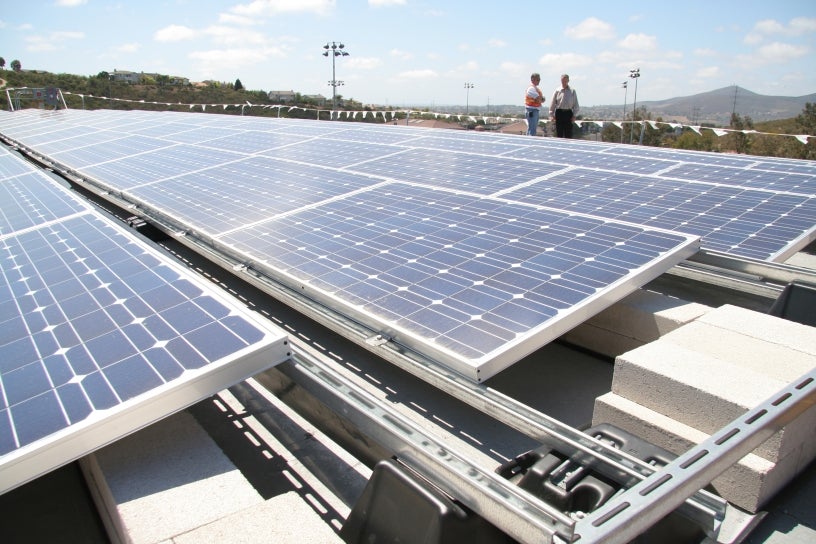 Photovoltaic solar power systems are connected to three Public Utilities facilities, including:
Alvarado Water Treatment Plant, with a 1.1 megawatt system producing 1.4 million kilowatt-hours annually;
Metropolitan Operations Center III, with a 30 kilowatt (AC) rooftop system producing 45,000 kilowatt-hours annually; and
Otay Water Treatment Plant, with an 804 kilowatt (AC) system producing 1.5 million kilowatt-hours annually.
These solar panels convert sunlight to electricity and help provide the facilities' energy needs.