Water Supply
The City of San Diego purchases 85 to 90 percent of its water, which is imported from Northern California and the Colorado River. An adequate and reliable water supply is vital for the future of San Diego. The Public Utilities Department is actively pursuing ways to increase our water supply and our options. This includes maximizing all local alternatives and reaching out to regional partners.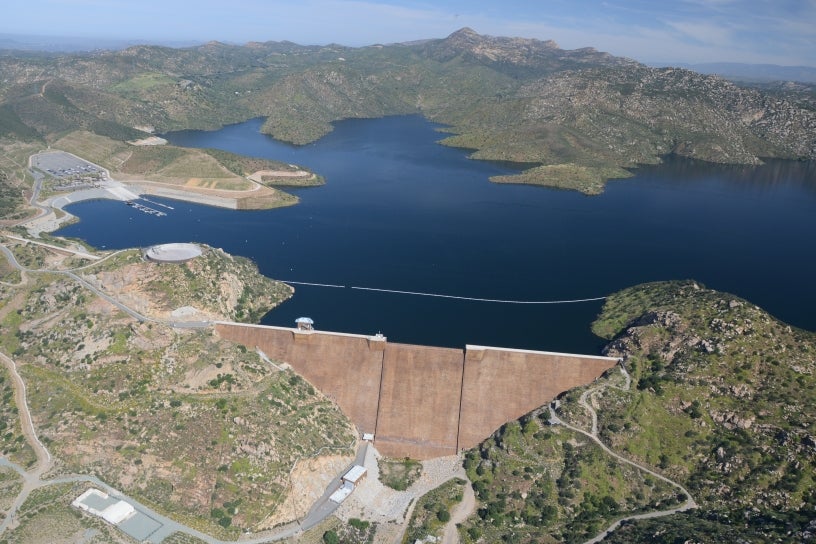 Programs the City is focusing on to help increase water supply include Pure Water San Diego, water conservation, recycled water, groundwater and desalination. Below is additional water supply information, including long-range planning, water management plans, groundwater exploration and desalination.
Groundwater
The City continues to explore the feasibility of using local groundwater basins for augmenting water supply and providing water storage. Currently, the City is generating 163 million gallons of water, enough to sustain 2,000 houses for a year, from existing wells in East County. The City is partnering with the Sweetwater Authority on a groundwater desalination facility expansion that will provide up to 847 million gallons of water to San Diego per year by 2018. The City is also actively exploring other areas of the region, including coordination with the U.S. Geological Survey and the U.S. Bureau of Reclamation.
San Pasqual
Ocean Water Desalination
The City receives water from the Claude "Bud" Lewis Carlsbad Desalination Plant – the largest, most technologically advanced and energy-efficient seawater desalination plant in the nation. The $1 billion San Diego County Water Authority project provides a major drought resilient supply that meets less than 10 percent of the City's water demands and accounts for one-third of all water generated in San Diego County. For more information, visit the San Diego County Water Autority web site.