Pure Water San Diego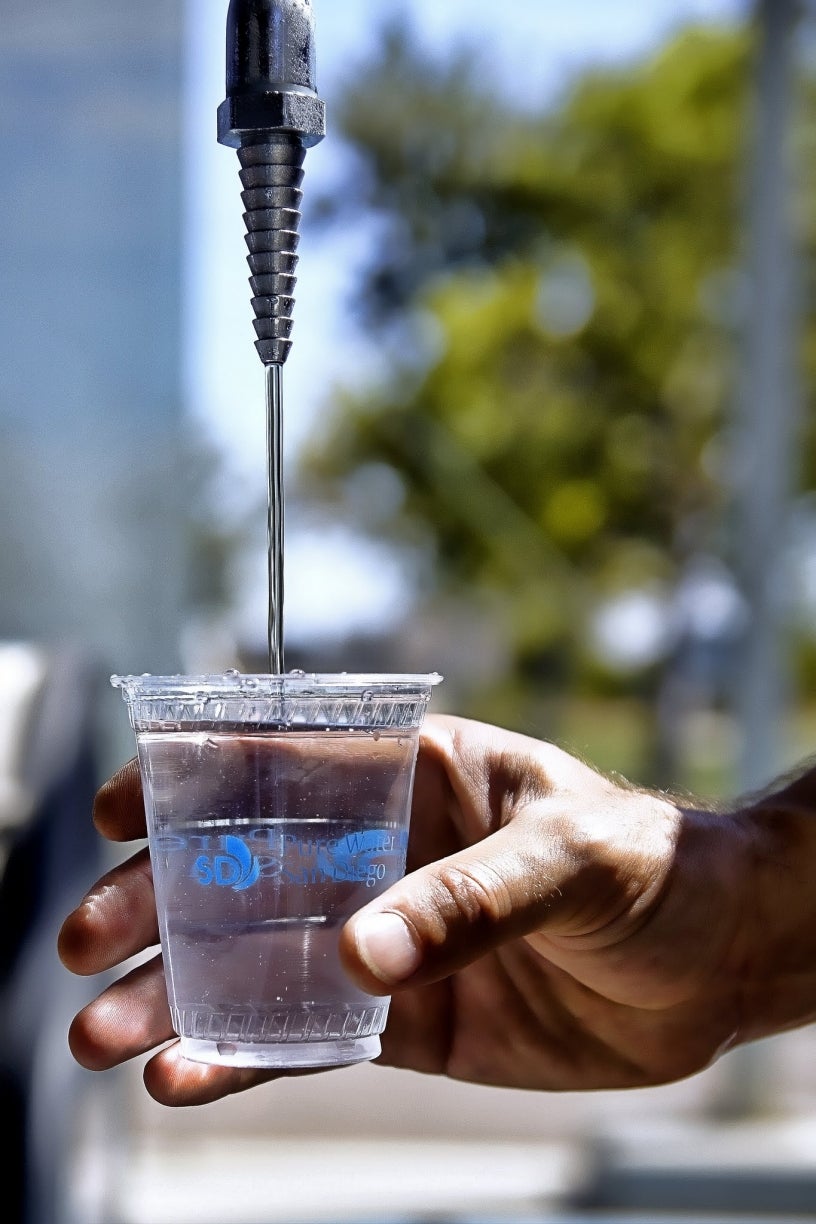 Pure Water San Diego is the City of San Diego's phased, multi-year program that will provide one-third of San Diego's water supply locally by 2035. The Pure Water San Diego program will use proven water purification technology to clean recycled water to produce safe, high-quality drinking water. The program offers a cost-effective investment for San Diego's water needs and will provide a reliable, sustainable water supply. 
A number of information materials are avaible to provide details about the Pure Water San Diego program, including fact sheets, answers to frequently asked questions, newsletters, presentations and videos.
The City of San Diego has won many awards and received recognition from agencies and organizations throughout the United States for its far-reaching education program and its contributions to the water industry.
This webpage of links and resources provides information about related programs, projects and research.
Download the Pure Water San Diego media kit, and review recent and older news about the program.
A number of related reports have been completed and are available here.
Meet our Pure Water Working Group, the Independent Advisory Board and other related groups.
The Pure Water San Diego program has received widespread support throughout the region.