Overview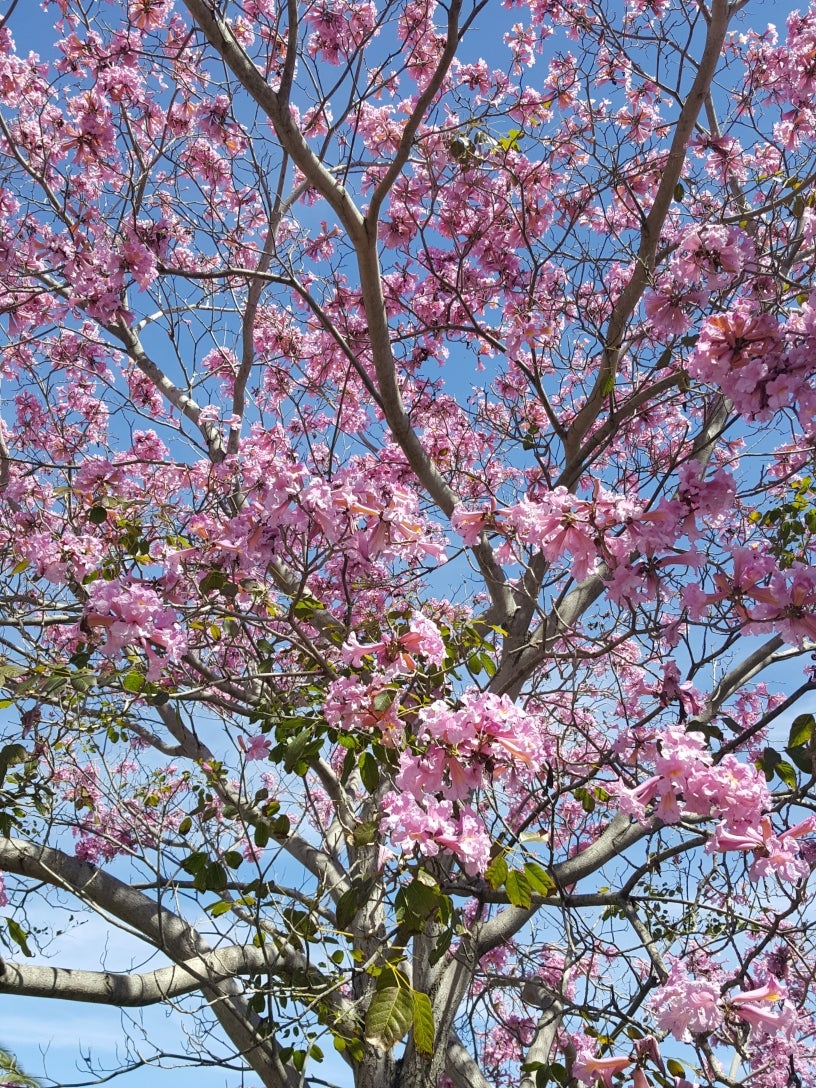 The City of San Diego's urban forest provides significant contributions to the quality of life for residents and visitors, as trees make a vital and affordable contribution to the sense of community and provide canopy cover that helps to create pedestrian-friendly neighborhoods.
In the past decade, San Diego's tree cover has declined due to deferred maintenance, a constrained municipal budget, drought, disease, pests, and extreme weather events.
However, a growing environmental awareness, adoption of the City's Climate Action Plan, and a recognition of the value of green infrastructure and the specific benefits of trees, has led to a renewed emphasis on urban forestry.
Urban Forest Management Plan
In 2017, the City adopted a Five-Year Plan for its Urban Forestry Program. The three main goals of the plan include:
Increase the City's urban tree canopy cover and maximize the benefits of trees
Maximize the efficiencies in maintaining the benefits of trees, and
Minimize the risk of trees in an urban environment.
Urban forest management plans are developed through the collaborative efforts of many people. An important part of developing the plan is understanding the needs and views of various stakeholders and interested parties. Successful plans require public input. The desires, attitudes, and perceptions of stakeholders, including the public, and decision-makers will have a large impact on the urban forest plan.
A vigorous and engaged urban forestry program is critical to meeting San Diego's commitment to climate change, carbon sequestration, storm water reduction, and water conservation. With these goals in mind, the City has will develop a long-range urban forest management plan to guide the city's urban forest into the future.
Urban forests contribute to San Diegans' quality of life. Trees that are nurtured within an urban environment, such as San Diego, produce benefits that far exceed the cost of planting and care during the trees' lifetime. Environmental and aesthetic benefits, such as energy savings, storm water runoff reduction, cleaner air, and higher property values, are consistently many times greater than tree care costs.
Healthy Trees Mean Healthy People
Trees remove many pollutants from the atmosphere, including nitrogen dioxide, sulfur dioxide, ozone, carbon monoxide, and particulate matter. Each year, 100 large, mature trees have the potential to:
Remove 7 tons of carbon dioxide.
Remove 328 pounds of other air pollutants.
Catch approximately 215,000 gallons of rainwater.
Healthy Trees Mean Healthy Communities
Statistics show that tree-filled neighborhoods:
Are safer and more sociable.
Help to reduce body and mind stress.
Healthy Trees Mean Better Business
In tree-lined business districts, shoppers report:
More frequent shopping.
Longer shopping trips.
A willingness to pay more for parking.
Healthy Trees Mean Homeowner Savings
Trees provide enormous cooling benefits. One well-placed large shade tree can provide an average savings of $9 on home air conditioning costs each year. 
​It is important to keep San Diego's urban forest thriving. When more trees are removed than planted, the canopy cover is reduced and the benefits we enjoy from trees decline.