Opera Insights Series
The San Diego Central Library @ Joan Λ Irwin Jacobs Common will announce the 2018-19 Opera Insights Series schedule soon. Stay tuned for lectures by San Diego's premiere opera scholars, Dr. Ron Shaheen and Nicolas Reveles, with enlightening and entertaining presentations that focus on productions in San Diego Opera's upcoming season.
---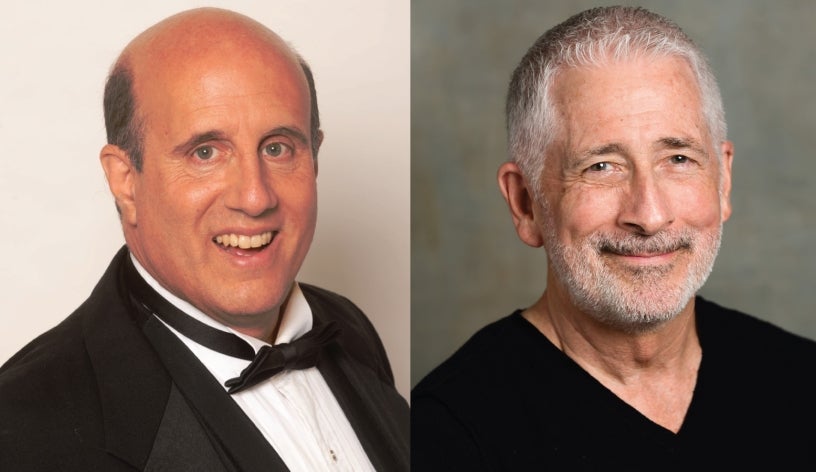 Sunday, May 20 @ 2:30 - 4 p.m.
Central Library | Neil Morgan Auditorium
Michael Sokol, baritone
Nicolas Reveles, piano
Baritone Michael Sokol and pianist Nicolas Reveles will present a free performance of Franz Schubert's emotional song cycle, Winterreise.
Pianist, composer, and educator Nicolas Reveles recently retired as Director of Education and Community Engagement at San Diego Opera and is well-known throughout the community for his live and televised opera lectures.
Michael Sokol has performed opera and musical theatre throughout the United States and Europe and is founder and director of the San Diego Summer Gilbert and Sullivan Workshop.
---
About the Opera Insights Series
The Opera Insights Series prepares opera goers with enjoyable, informative, and engaging sessions about productions in San Diego Opera's current season. The lectures will be held at the San Diego Central Library in the Neil Morgan Auditorium, located at 330 Park Boulevard, in downtown San Diego.
For more information about the lectures, call the Central Library at 619-236-5800 or visit the Library's website. For more information about the productions and other San Diego Opera outreach activities, visit the San Diego Opera's website.