Programs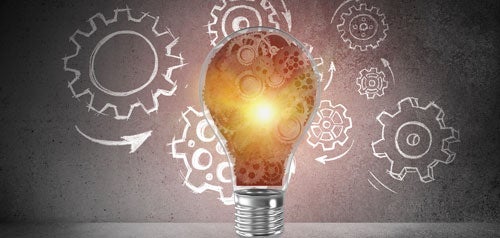 The following programs are available to encourage growth in a sustainable development pattern that enhances the quality of life in our communities in accordance with adopted General Plan policies.
---
Accessory Dwelling Units (ADU) & Junior ADUs
The City of San Diego is making it easier and less expensive to build these secondary living units on residential lots.  
---
"Affordable Housing Permit Now" Program
In the City of San Diego, there are not enough homes available for individuals and families who live on modest or low incomes: demand is significantly higher than supply. On Jan. 11, 2023, Mayor Todd Gloria issued an Executive Order directing City staff to take special action on this challenging housing issue.
---
Affordable Housing Requirements and Expedite Program
The City of San Diego provides programs and incentives to increase the supply of affordable housing.
---
Building Energy Benchmarking (Sustainability)
Owners and operators of all commercial, multifamily and mixed-use properties larger than 50,000 square feet (and for multifamily and mixed-use properties with more than 17 residential utility accounts) are required to benchmark and publicly disclose building energy usage annually to the City.
---
Downtown San Diego encompasses eight different neighborhoods: Gaslamp, East Village, Columbia, Marina, Cortez, Little Italy, Horton Plaza and Core. These neighborhoods are the heart of the business, arts, and entertainment communities. Years of redevelopment have transformed downtown into a vibrant and exciting place to live, work and play.
---
Learn about the benefits and guidelines of historical preservation.
---
Boosting supply and increasing housing affordability for San Diegans.
---
The Housing Affordability Toolkit is a quick reference for anyone interested in developing housing, particularly housing affordable to lower and moderate-income households in the City of San Diego.
---
Land Development Code Work Program (Planning Department)
The Code Update Team monitors and continually updates the Land Development Code to simplify and streamline the permitting processes, assure compliance with state and federal regulations, and eliminate unnecessary barriers, redundancies and contractions.
---
Life Science Industry Pilot Program
The Development Services Department's Life Science Industry Pilot Program provides dedicated resources and information to help the life science industry expand and succeed in San Diego. The services are designed to help the life science industry with its building permit needs, making it faster and easier to get permits, construct and obtain inspections.
---
Marijuana/Cannabis Information
Reference for prospective business owners seeking to open adult-use marijuana businesses within the City of San Diego limits.
---
Public Projects are financed, constructed or originated by or in coordination with a City department or a lessee on City-owned property and may include projects with public agencies on state or federal property. 
---
Residential Solar Photovoltaic Systems
Solar photovoltaics (PV) systems can provide affordable electricity to your residence. 
---
Shared Mobility Device Operators
Apply for a permit to operate shared mobility devices within the public right-of-way in the City of San Diego.
---
Small Business and Restaurant Assistance Program
The program helps qualified small businesses and restaurants citywide navigate the thorough planning and permitting process.
---
Spaces as Places is a comprehensive program to allow eating, drinking, recreation, public art, education, entertainment and other community gathering spaces within areas of the public right-of-way.
---
Sustainable Buildings Expedite Program
The City of San Diego is committed to green and sustainable building practices.
---
Unreinforced Masonry Buildings (URMs)
URMs were constructed with a building permit issued before March 24, 1939, and lack the steel reinforcement and structural connections needed to stand up to seismic motion. URMs are required to be retrofitted and strengthened, minimizing the possibility of partial or complete collapse during an earthquake.
---
Wireless Communication Facilities (WCFs)
WCFs are the antennas, support structures and other equipment or apparatus necessary for providing personal wireless services and information services.