Annual Report on Homes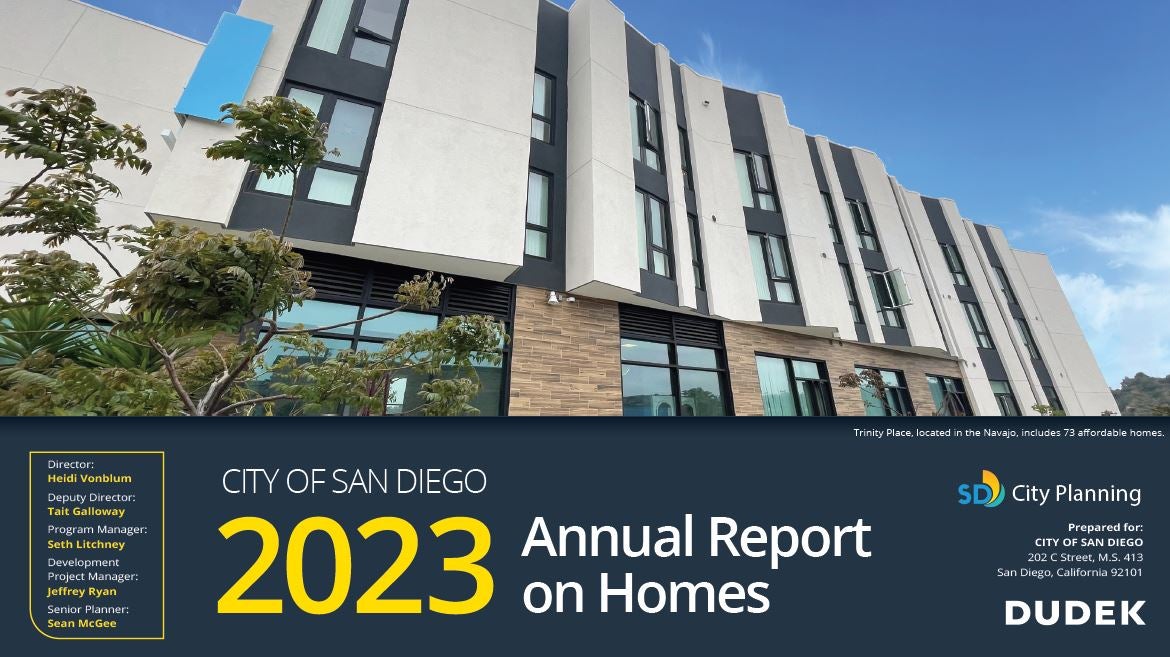 Housing is a critical component of the City's economic well-being and quality of life for all residents. Therefore, it is imperative that San Diego has an adequate supply of homes to meet its present and future demands. For decades, the rate of construction of new homes within the City has not kept pace with demand.  This is especially true for affordable homes, where production has only met a very small fraction of the need. 
The Annual Report on Homes details the city's progress in building new homes and implementing new housing initiatives. The report demonstrates that new housing initiatives like the Complete Communities program have had a positive impact on the city, but also underscores the need for further action to create more homes for more people in all communities. You can read the 2023 Annual Report on Homes.
Since 2018, the City has released annual housing reports. Annual reporting is essential for setting the baseline so that trends may become evident. Although the reports had different names, they served the same purpose as the Annual Report on Homes. View prior reports below:
Strategic Plan Priority Areas of Focus
This program focuses on the following priority areas of the Strategic Plan:
Create Homes for All of Us
Ensures key data is collected and tracked to meet the City's goals for providing homes for people in all communities.
Monitors the City's housing programs to identify additional actions needed to achieve homes for all of us.