Recycled Water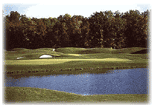 To meet future water demands while reducing dependence on imported water, the City of San Diego built the North City Water Reclamation Plant and the South Bay Water Reclamation Plant. These plants treat wastewater to a level that is approved for irrigation, manufacturing and other non-drinking, or non-potable purposes. Recycled water gives San Diego a dependable, year-round and locally controlled water resource.
Programs and Services
Rules and Regulations
The California State Water Resources Control Board sets the standards for levels of treatment and types of uses for recycled water. These standards are included in the California Code of Regulations, Title 22.
There are extensive

rules and regulations regarding the use of recycled water in the City of San Diego. These include making sure all pipes, sprinkler heads, meter boxes, and other irrigation equipment are properly marked or color-coded purple and properly labeled with signage to distinguish them from potable water supplies. The Public Utilities Department will work with customers to ensure they are in compliance with all regulations.
Approved uses of recycled water include the irrigation of:
parks;
playgrounds;
school-yards;
residential landscaping;
common areas;
nurseries;
freeway landscaping; and
golf courses;
Additional approved uses for recycled water include recreational water bodies including fishing/boating and source water for industrial processing, commercial laundries and soil compaction.
Recycled water is also available for construction purposes under the Recycled Water Tanker Truck Program.
 
Related Documents
Pure Water San Diego
Training
For questions or concerns, call the Public Utilities Department at 619-533-5358 or email [email protected].