Mental Health Services
Located on the Third Floor of Central Library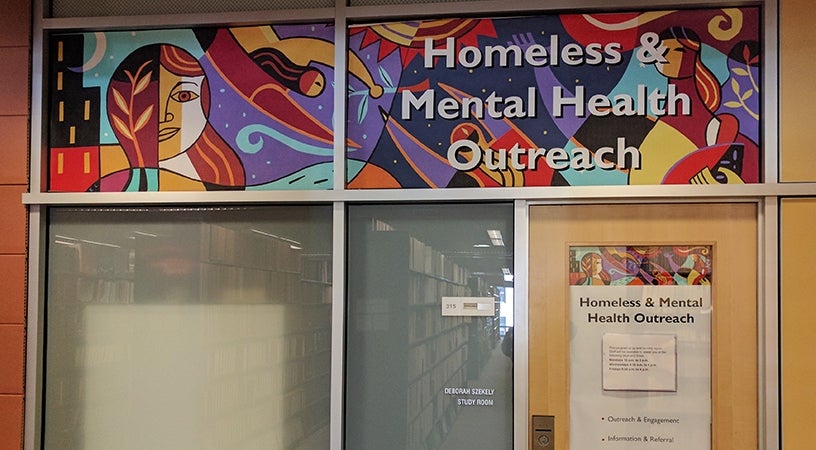 Mental Health Services | Central Library
330 Park Blvd.
Third Floor, Room 315
Phone: 619-238-6698
Regular Hours

Monday
9:30 a.m. - 3:00 p.m.
Tuesday
9:30 a.m. - 4:00 p.m.
Wednesday
9:30 a.m. - 3:30 p.m.
Thursday
Closed
Friday
Closed
Saturday
Closed
Sunday
Closed
The program is operated in partnership with the San Diego Public Library and the San Diego County Health & Human Services Agency.
Homeless outreach workers can speak with patrons about barriers that they are experiencing and work together to help break them down and move forward.
This innovative partnership provides an opportunity for outreach to library patrons, 18 years of age and older, who may be interested in receiving information about no-cost mental health, housing and other social services.
Program services include:
Vulnerability Index - Service Prioritization Decision Assistance Tool (VI-SPDAT) assessments
Social Security/Disability Insurance (SSDI) advocacy
Housing assistance and resources
Emergency housing referrals
Mental health referrals
Physical, vision, and dental health referrals
Substance abuse addiction counseling and treatment referrals
Legal assistance referrals
Identification obtainment for birth certificates, state IDs, etc.