Mental Health Services
Located on the Third Floor of Central Library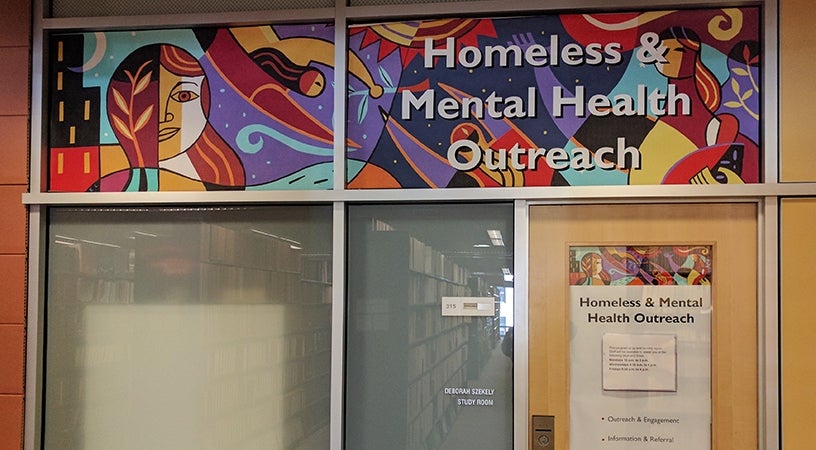 Mental Health Services | Central Library
330 Park Blvd.
Third Floor, Room 316
Phone: 619-238-6698
Regular Hours

Monday
Closed
Tuesday
Closed
Wednesday
Closed
Thursday
Closed
Friday
Closed
Saturday
Closed
Sunday
Closed
The Center for Mental Health Services provides outreach, engagement, information and referral for library patrons impacted by homelessness or behavioral health issues. The program is operated in partnership with the San Diego Public Library and Mental Health Systems. 
This innovative partnership provides an opportunity for outreach to library patrons, 18 years of age and older, who may be interested in receiving information about no-cost mental health, housing and other social services.
Program services include:
Connection to community resources
Peer counseling
Case management
Mental health education
Crisis intervention
For more information about the Center for Mental Health Services, call 619-238-6698.