Water Conservation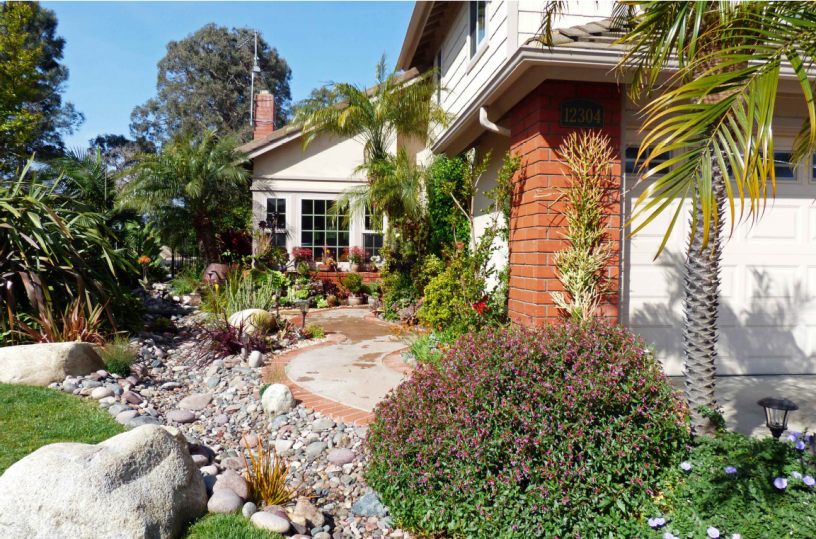 Efficient water use is a way of life in San Diego, and it is important to remember that permanent water use restrictions remain in effect regardless of the drought status. In addition to efficient water use practices, the City has a number of resources available to help residents and businesses reduce water consumption.
These simple and effective tips can help you save water and money.
Rebates
A number of rebates are available to San Diegans to help make water saving options more affordable.
Graywater Systems - Using graywater is an excellent way to recycle and conserve water.
Rain Barrels are used to capture rainwater from hard surfaces such as rooftops to help prevent pollution in our storm drain system as well as conserve water for irrigation. 
Rain Gutters capture rainwater from roof tops and divert it to rain barrels or pervious landscape which naturally filters runoff, helping to decrease the amount of pollutants in our bays, oceans and waterways.
Downspout Redirects are devices that redirect rainwater from our storm drains to a pervious landscaped area that naturally filters runoff, helping to decrease the amount of pollutants in our bays, ocean and waterways.
Pressure Reducing Valve - Customers served by an individual water meter may be eligible to receive a rebate.
Landscape Transformation Program – Lawns are estimated to require 44 gallons of water per square foot per year! The City is offering a $1.25 per square foot rebate for all lawns that are converted.  
Weather-Based Irrigation Controller Systems - Use smart technology to optimize the use of water needed for irrigation.
SoCal Water$mart - A variety of rebates available to Southern California residents. (Metropolitan Water District of Southern California)
Free Mulch from Miramar Greenery - Mulch is a reliable, cost-effective product for water retension, erosion control and weed suppression. Free mulch is available to San Diego residents with proof of residency. Wood chips and compost are also available for a fee. (Environmental Services Department)
The City has year-round city and state permanent mandatory water restrictions in place. Review them to make sure you're in compliance.
The City enforces the the permanent water use restrictions. Staff educates the public, works with residents and businesses, and issues Warning Notifications, Notices of Violation and Administrative Citations.
Free residential survey programs are available to property owners and tenants. In addition, there are a number of water survey programs available for commercial, institutional and industrial businesses.
The San Diego Municipal Code requires that all buildings, prior to a change in property ownership, be certified as having water-conserving plumbing fixtures in place.
The City's Waste No Water App, available for iPhones and Androids, allows users to quickly and easily report water waste.
Learn about the many other water savings options are available from other agencies.
The City offers contests for kids to help promote water conservation.