Beaches for You and Your Dog
Dog Beach
This beach area is located at the west end of the San Diego River Floodway, also known as the Ocean Beach Flood Control Channel.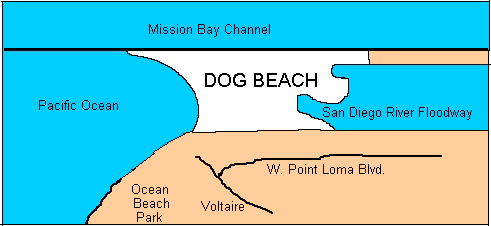 Fiesta Island
This island in Mission Bay Park allows dogs anywhere outside the fenced areas.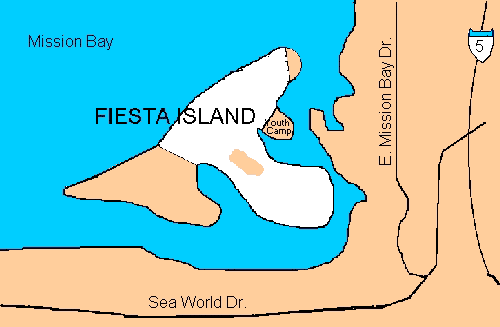 Remember: Keep our San Diego beaches beautiful
When you and your dog come to the beach, leave only footprints.