Presidio Park Facilities and Permit Sites Map
These sites are available for special events.
For information on how to obtain a permit, visit the Park Use Permits and Applications page.
For more information about Presidio Park permittable sites, select a facility or location on the map or links below.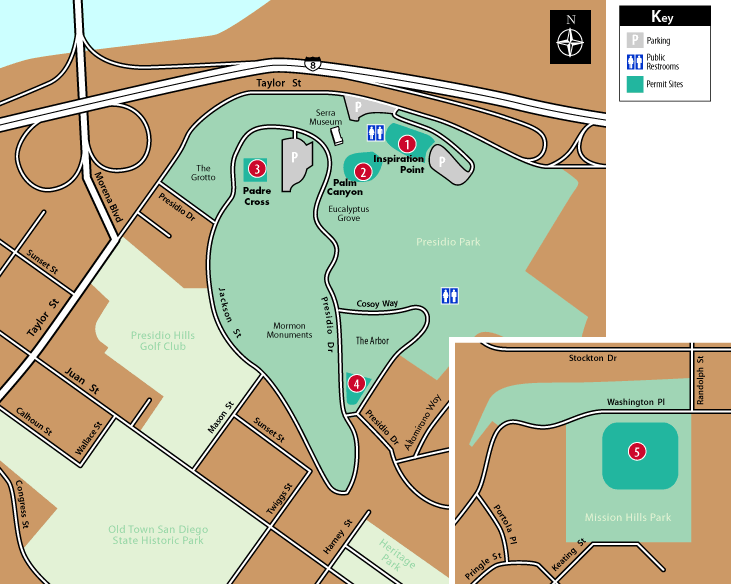 For other questions or concerns, see Frequently Asked Questions or use the Ask Parks web comment form.