Lead Safety and Healthy Homes Program

Eliminating Lead Poisoning In San Diego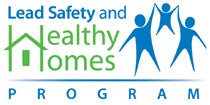 Childhood lead poisoning is the number one environmental health problem facing children today. Unlike many diseases, lead poisoning is entirely preventable. The Lead Safety and Healthy Homes Program serves as the primary liaison for connecting the community with resources to prevent lead poisoning. We are working with a collaboration of agencies dedicated towards eliminating childhood lead poisoning.
San Diego Lead Safety Collaborative
The City of San Diego's HUD funded "Lead Safety Collaborative" grant program concluded on December 13, 2017. Landlords of rental properties with lead hazards remediated through this program are registered in the Lead Safe Housing Registry.