What Are Waste-Related Violations and How Can I Report Them?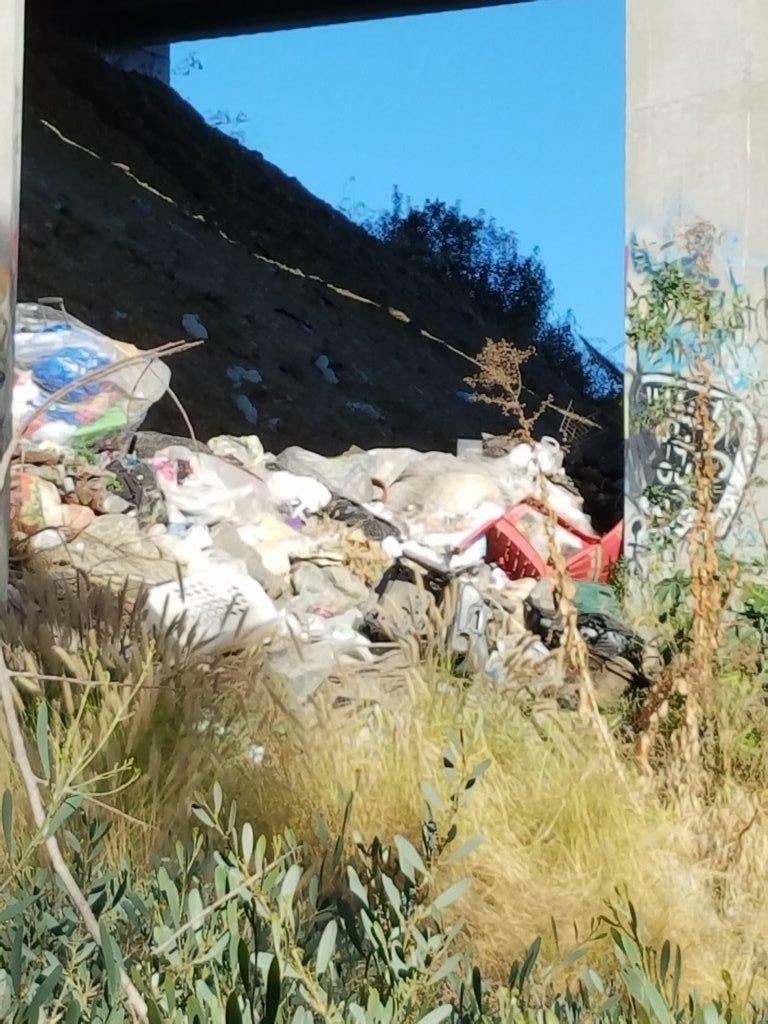 To report any of the following problems, please use the City's Get It Done app or contact the Environmental Services Department at 858-694-7000, Monday through Friday from 6:30 a.m. to 5 p.m.
Waste and litter on private property (trash, junk, debris scattered on occupied or unoccupied properties).
Waste and litter on City property (trash and debris on undeveloped right-of-way or on City-owned land).
No lids on dumpsters and/or trash cans.
Overflowing dumpsters, recycling bins/boxes and trash cans.
Scavenging of trash or recycling containers. UPDATE: Reporting scavenging is currently unavailable due to impacted services.
Trash containers left in the public right-of-way beyond collection hours (Bins may be placed at collection point after 6 p.m., the day before collection, and must be removed by 6 p.m., the day of collection; except for the downtown central traffic district).
Dumpsters encroaching on the public right-of-way (encroaching sidewalks, parkways, streets or alleys).
Wooden newspaper recycling boxes on public right-of-way.
Unattended shopping carts, personal belongings and waste on public right-of-way.
Waste haulers collecting in residential areas prior to 6 a.m., non-licensed haulers collecting in City limits, damaged dumpsters, uncovered loads.
Recycling contamination (recycling containers filled with trash/unacceptable recyclable items).