Mission Bay Park Facilities and Permit Sites Map
These sites are available for special events. For information about how to obtain a permit, visit the General Park Use Permits and Applications page.
For more information about Mission Bay permittable sites, select a facility or location on the map or links below.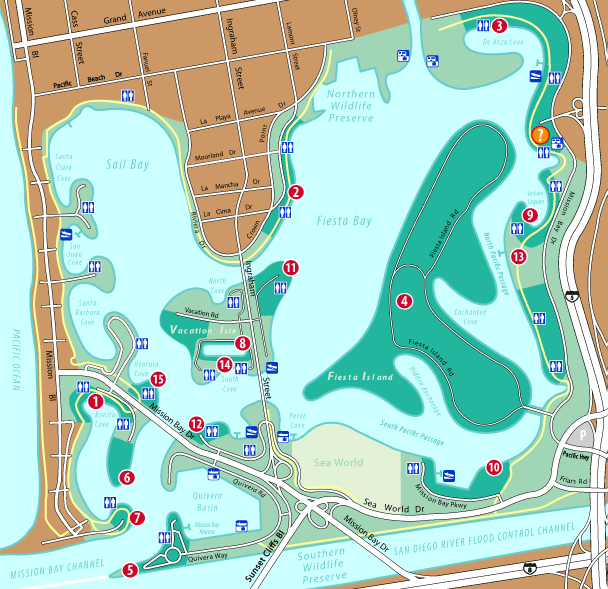 For general Park & Recreation Department information, see the Frequently Asked Questions, call (619) 525-8213 or use the My Park web comment form.