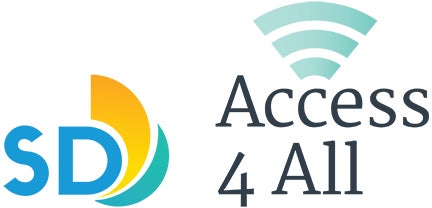 SD Access for All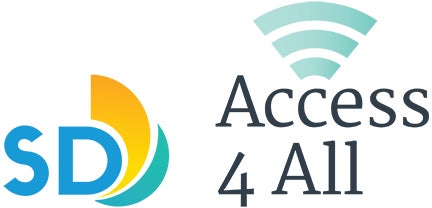 SD Access for All
Creating internet connectivity options for all of us
Creating internet connectivity options for all of us
Program Features
Free internet access at over 300 locations
Check out laptops and cellular hotspots at select libraries
Free Internet Service in San Diego
The City of San Diego is taking action to close the digital divide that leaves tens of thousands of San Diegans without internet access. Through the SD Access 4 All program, the City is now offering free internet access at over 300 public locations.
List of public facilities with free internet
The following libraries include an outdoor community computer lab with tables, chairs and shade canopy along with free Wi-Fi:
Wi-Fi is pending for the following libraries:
Wi-Fi is pending for the following recreation centers:
Use the interactive map below to find free internet access near you
Locations include City libraries and recreation centers, as well as over 250 street locations in historically underserved neighborhoods.
How Do I Access Free Internet?
Follow these five simple steps.
Find a location with free internet above.
Go to the location with a web-enabled device like a smartphone or laptop.
Open settings on the device.
Connect to the network and accept the terms of use. 
At library locations, the network is "SD Library Wi-Fi."
At park sites, the network is "Free Wi-Fi San Diego" or "SDAccess4All."
At street spots, the network is "SDAccess4All."
Open a new web browser and start searching the internet!
New Internet Connectivity Options at San Diego Public Libraries
More Laptops Available Than Ever Before
The City has added hundreds of new laptops to the Library's collection that are available to use on-site at neighborhood libraries, depending on availability. Laptops can be used for up to two hours at a time.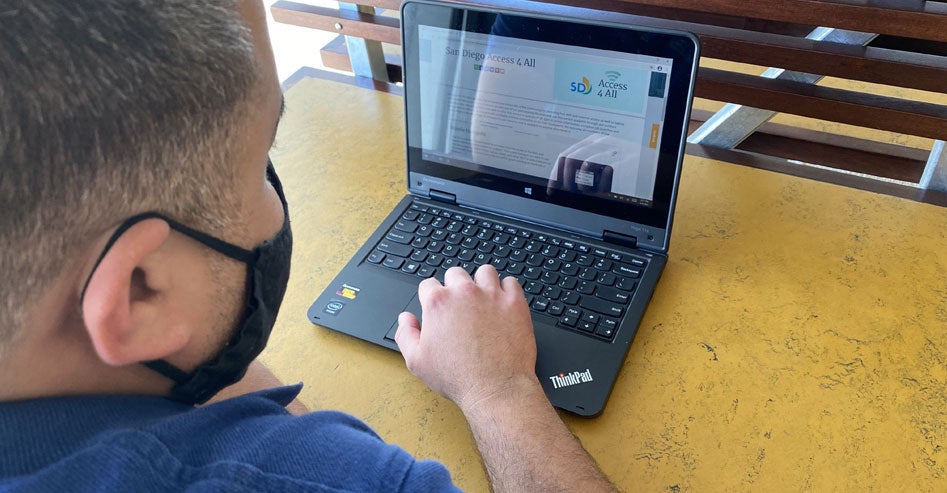 New Mobile Hotspots Available for Check Out
Through SD Access 4 All, the City has acquired 900 mobile hotspots that are now available to check out from libraries for home use. Mobile hotspots are easy to use and allow users to connect their laptop, tablet and other Wi-Fi enabled devices to the internet. The device converts cellular signals into Wi-Fi to provide internet access for email, web browsing and other data transfers.
Library patrons must have a library card in good standing to check out a hotspot for up to 30 days at a time. To learn more, visit the mobile hotspot information page or one of the following participating library locations where hotspots are available.
Outdoor Community Computer Labs
The City has created 10 outdoor community computer labs to serve patrons of all ages. Each lab is equipped with free Wi-Fi and has tables and chairs set up with appropriate physical distancing. Patrons can bring their own laptop or use one from the library to get connected. To learn more, visit the outdoor computer lab information page or one of the following participating library locations where outdoor computer labs are available.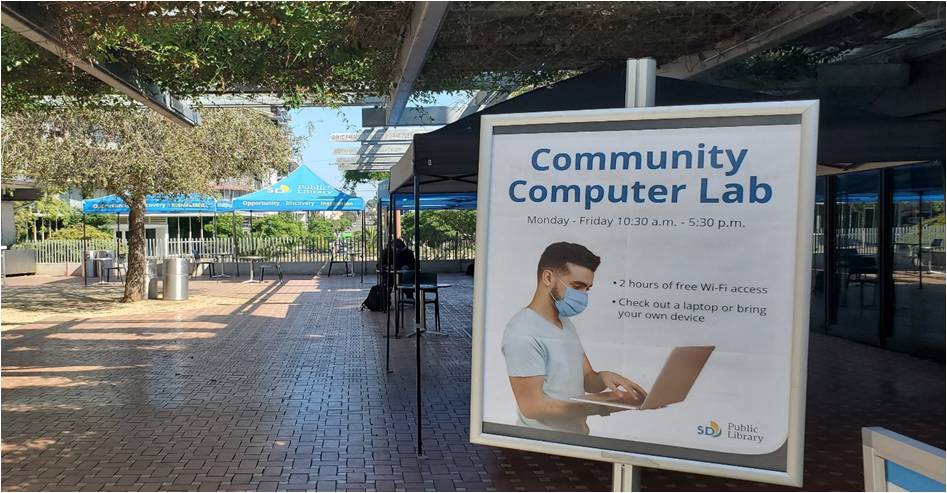 If you have questions about any of the Library's free offerings, please ask a librarian during your next visit.
Breathing Life into Aging City Computers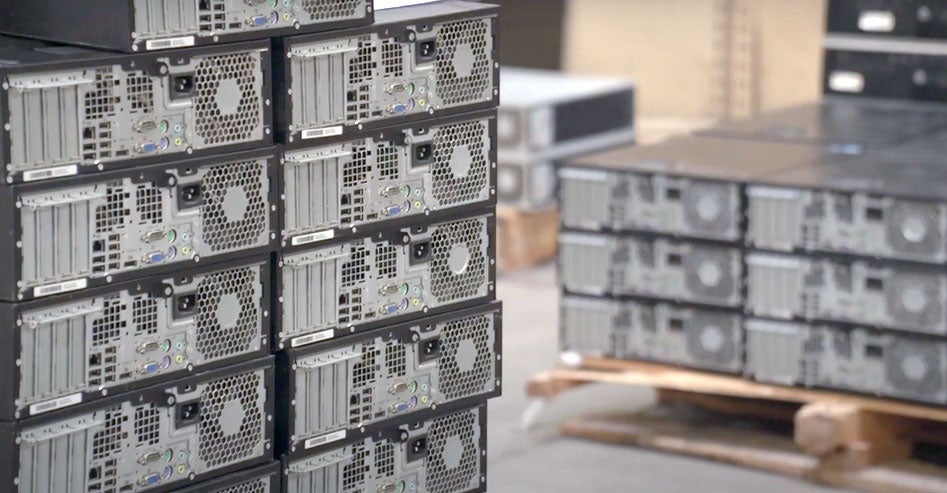 The City is giving away its end-of-life computers so they can be refurbished and offered to individuals who do not currently have a computer. Through a partnership with San Diego Futures Foundation, a 501(c)3 nonprofit based in City Heights, the City has donated over 2,200 computers to help bridge the digital divide so far and plans to provide about 800 more each year.
As part of this partnership, the Futures Foundation provides training to help recipients of the computers get off to a quick start and provide them with the resources to find affordable internet services.
Thank You to Our Community Partners
The SD Access 4 All program is brought to you for a public purpose by the City of San Diego and its partners. The San Diego Parks Foundation helped support free Wi-Fi at two dozen parks locations while the San Diego Public Library Foundation supported the Library's outdoor community computer labs and laptop expansion.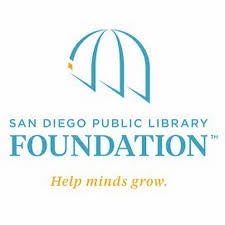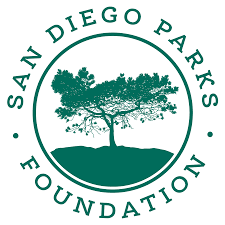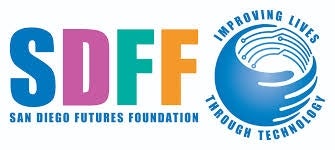 ---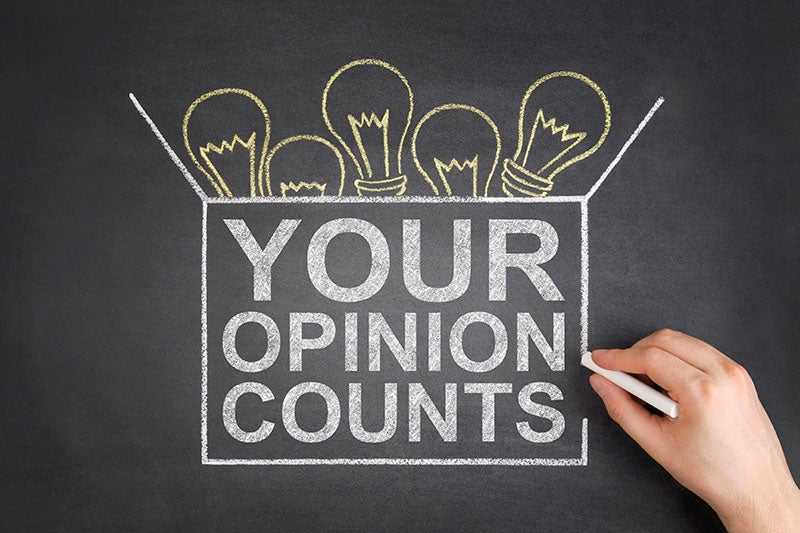 Let Us Know What You Think
Have time for a voluntary survey? We need your feedback to properly serve the community and identify needs. Help us make the SD Access 4 All program better for all of us.